How do I require subsidy families to pay our waitlist/deposit fees? The article walks you through the process for adjusting subsidy fees. Lila Hayes
While most programs waive all fees associated with subsidy families, there are some that require those families to pay the waitlist fee and/or a partial deposit. If you're one of those programs, the process of making that change is quick and easy. Let's take a look.
Changing Subsidy Payment Requirements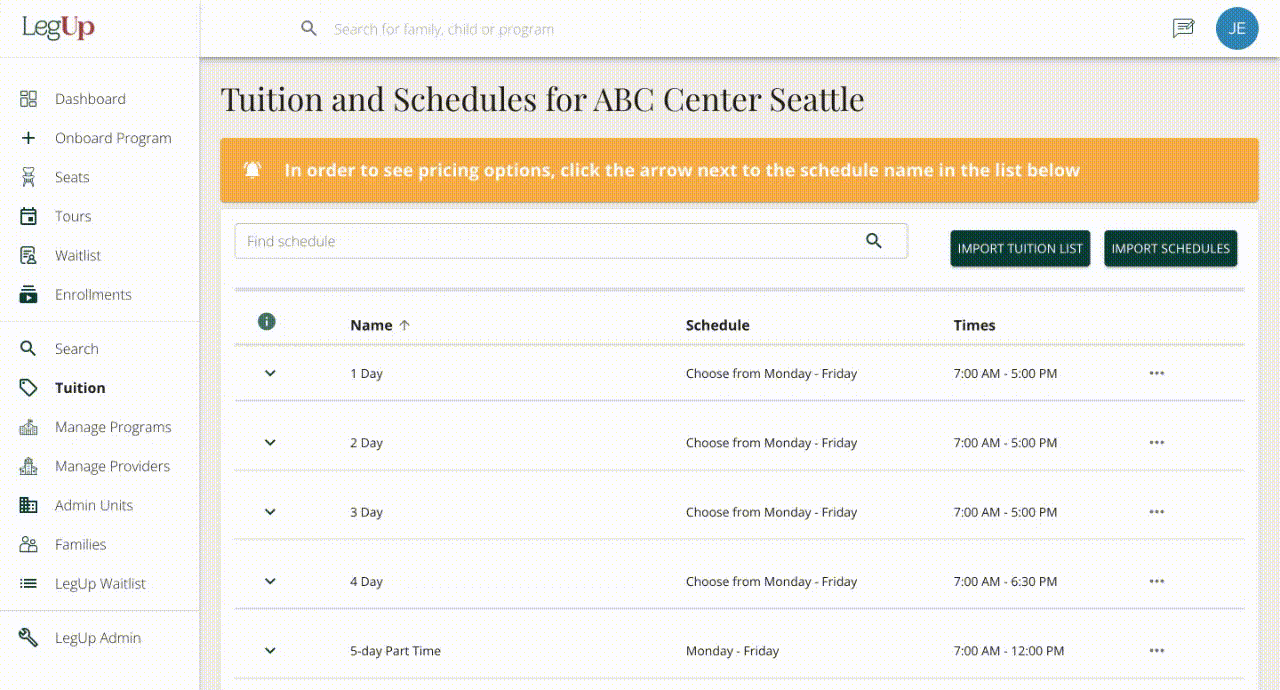 Navigate to the "Tuition" tool in your Enrollment Platform.

When the "Tuition and Schedules" page loads, scroll all the way to the bottom.

Check the box that says "Don't automatically waive waitlist and deposit fees for subsidy families".
That's it! Do you still have questions? Email us at enrollment@legup.care or click the feedback button in your Enrollment Platform to chat.
Did this answer your question?