Need to create or edit an open spot? This article will walk you through that process.
You can share your openings from your Enrollment Page/Website so families can learn more and apply online without having to call you. Here's how to add a new spot:
Navigate to Classrooms: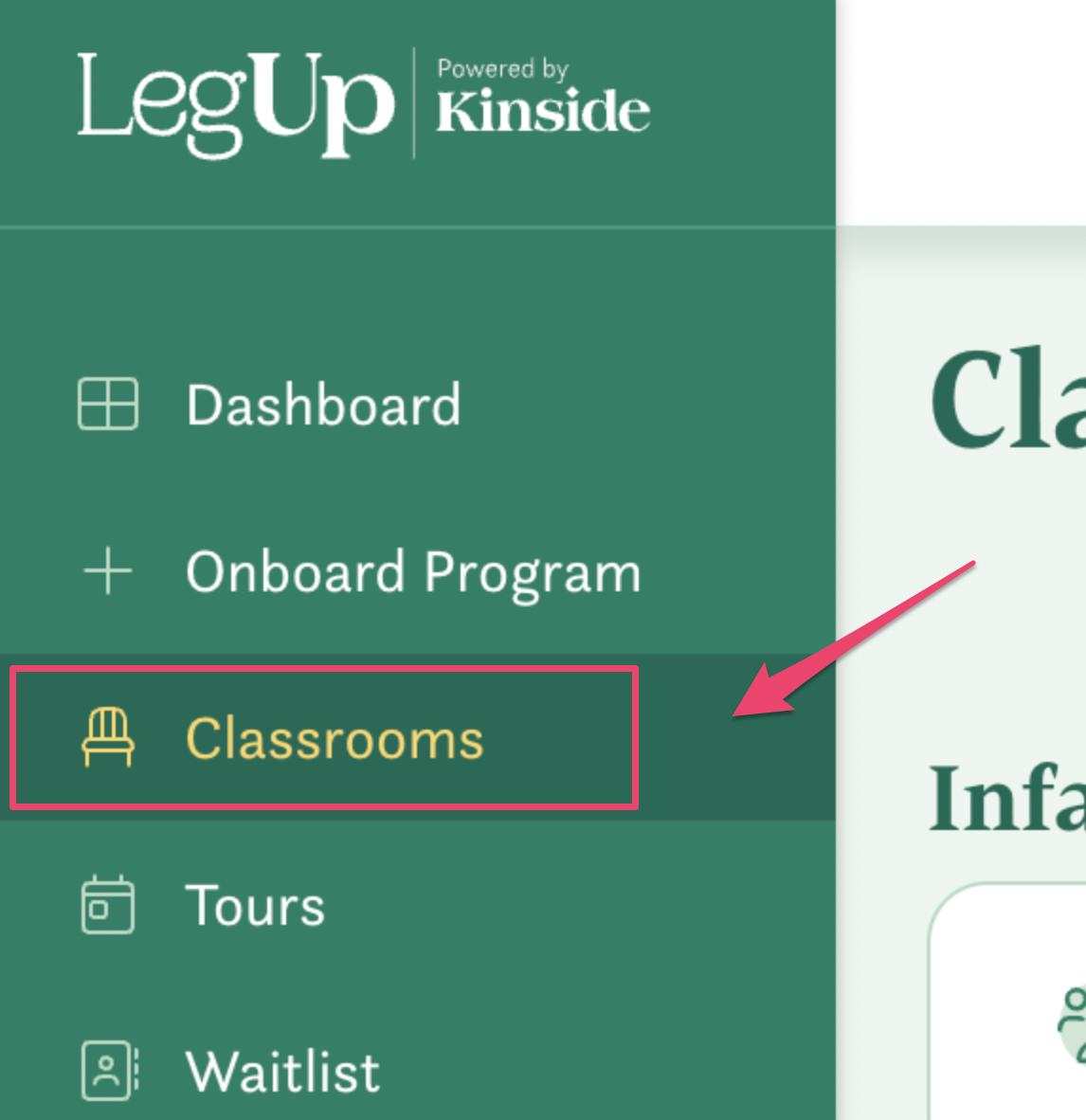 Scroll to the classroom with the open spot and click "Add Open Spot"

1. If you have more than one location, you'll need to select the location with the open spot here.
2. Choose the classroom with the open spot in this drop down menu.
3. Choose the schedule for the open spot in this drop down menu.
4. If your classrooms are already set up, then this information should auto populate. If you've not set up your classrooms, you will need to complete this section.
5. If you require children to be a specific age by a certain date, check this box and enter the date.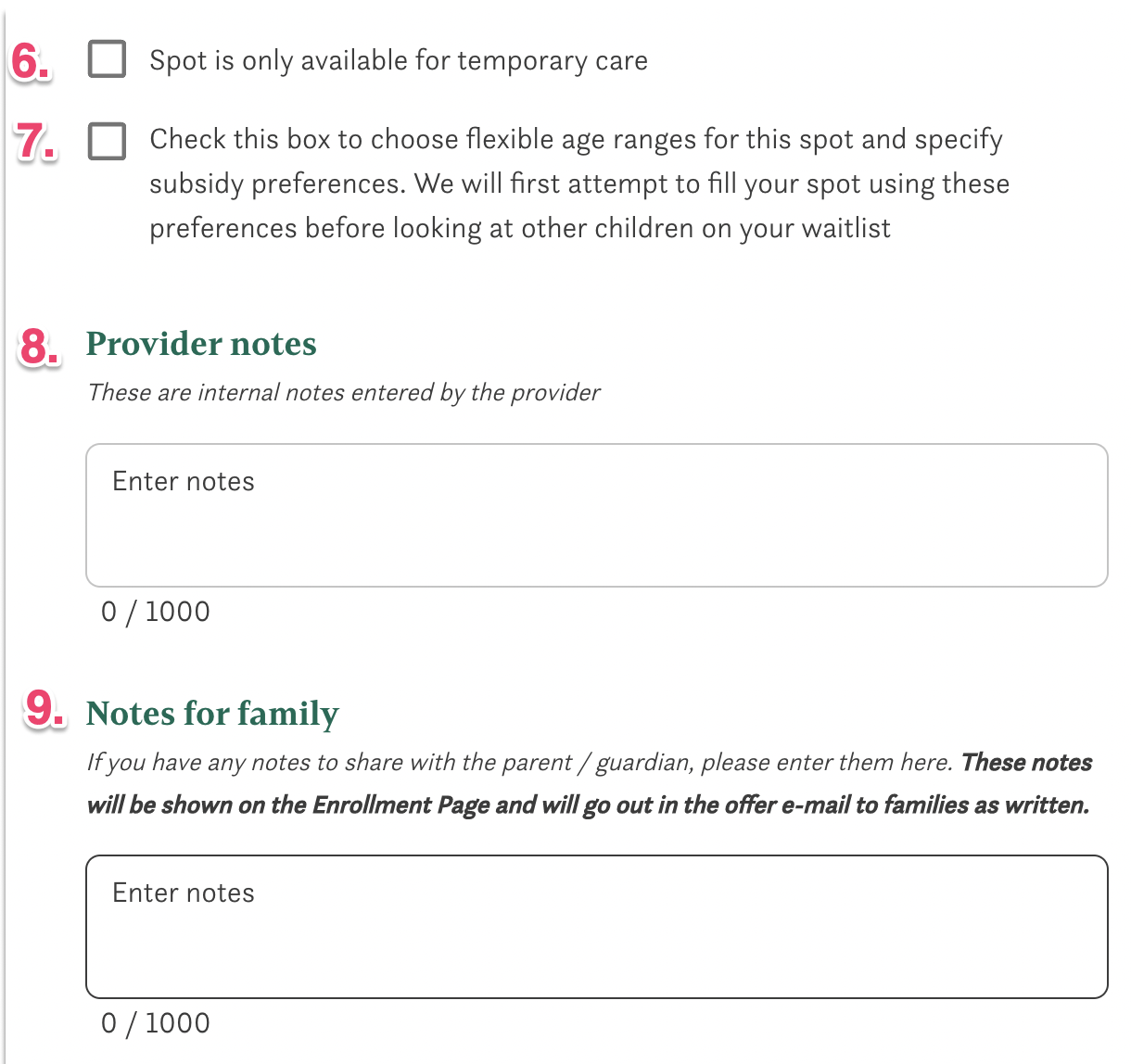 6. If this spot is a temporary opening, check this box.
7. If the age range is flexible, check this box. An additional section will pop up to enter the flexible age ranges.
8. If you have any internal notes, enter them here.
9. If there are any notes for families, like meals included, you'll want to enter them here. These notes will go to families and show on your enrollment page.

Make sure to scroll down and click "Add spot" or the spot will not save!
From here, we'll scan your waitlist and let you know if any families exactly match the requirements for your opening. If there are, we'll send a spot offer to the family on your behalf.
Want us to NOT send a spot offer on your behalf? Pause the seat!
Editing an open spot is really similar to adding a spot!
1. Click on classrooms, just like you would to add a spot.
2. When the page appears, you'll see all of your classrooms. You can then click on the specific classroom you want to edit to see a full list of your spots associated with that classroom.
3. Click the ellipsis in the right side of any spot. When the drop-down appears, select "Edit spot."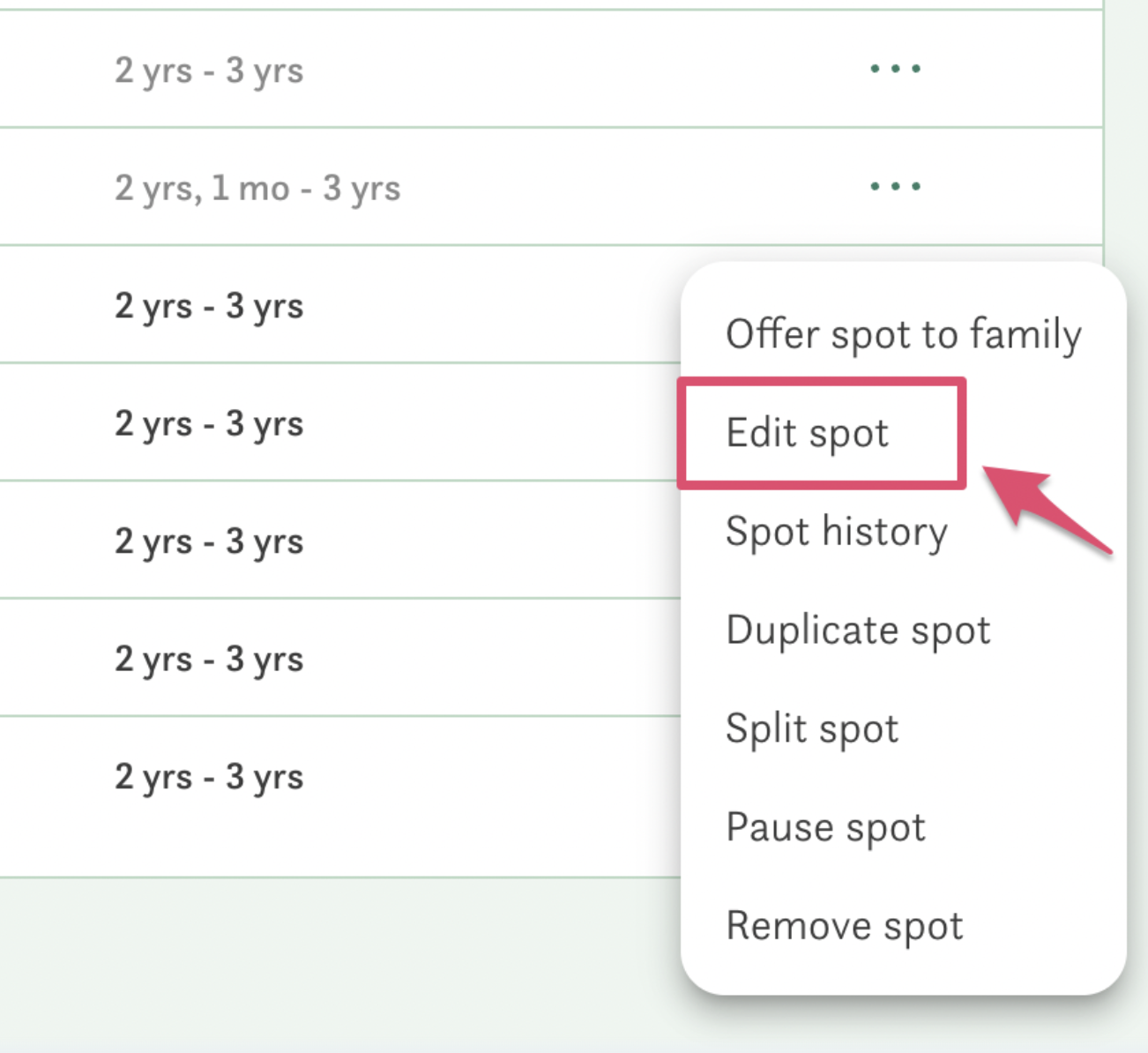 4. The popup for that spot will appear, and you're free to edit any of the information in there.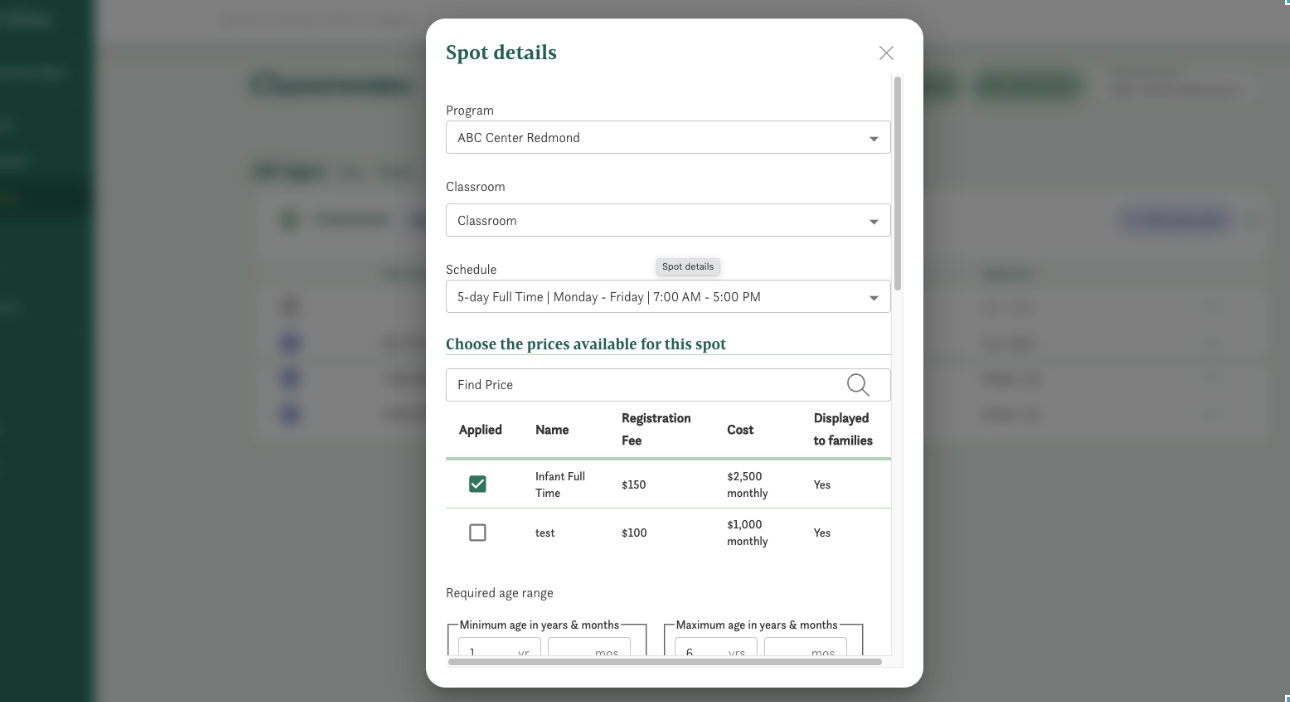 5. Once completed, scroll down to the bottom of the popup and click "Save Changes."
---
That's it! Need some help? Click the button in the bottom right corner to chat with us, or email us at enrollment@legup.care.