Go to kinside.com.
If you use a gmail address, you'll need to use the "Sign in with Google" option. If not, enter your email address into the email field and click "Sign in".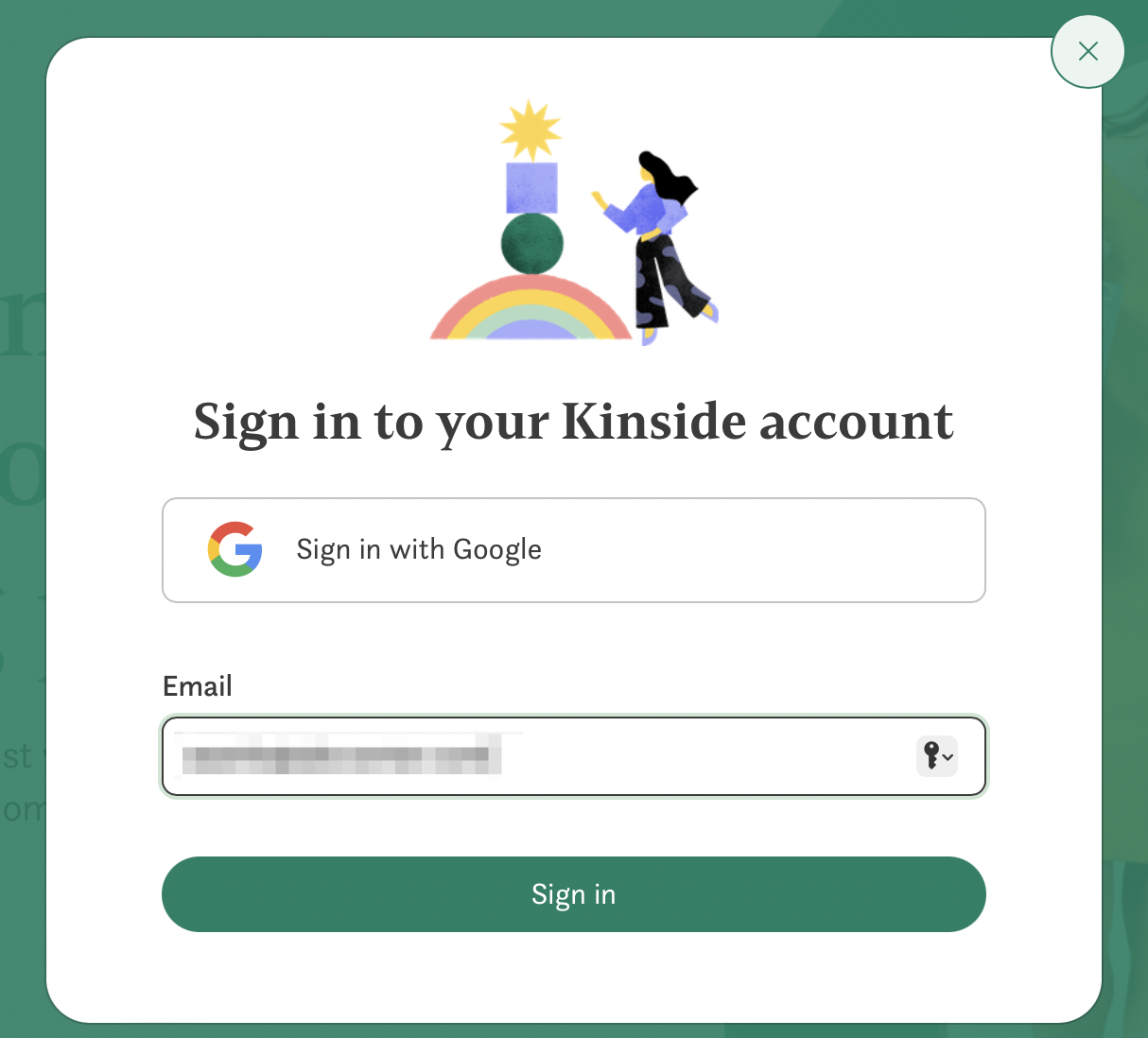 Once you've clicked "Sign in" the password box will pop up. If you need to reset your password, click "Forgot your password?" below the Password field.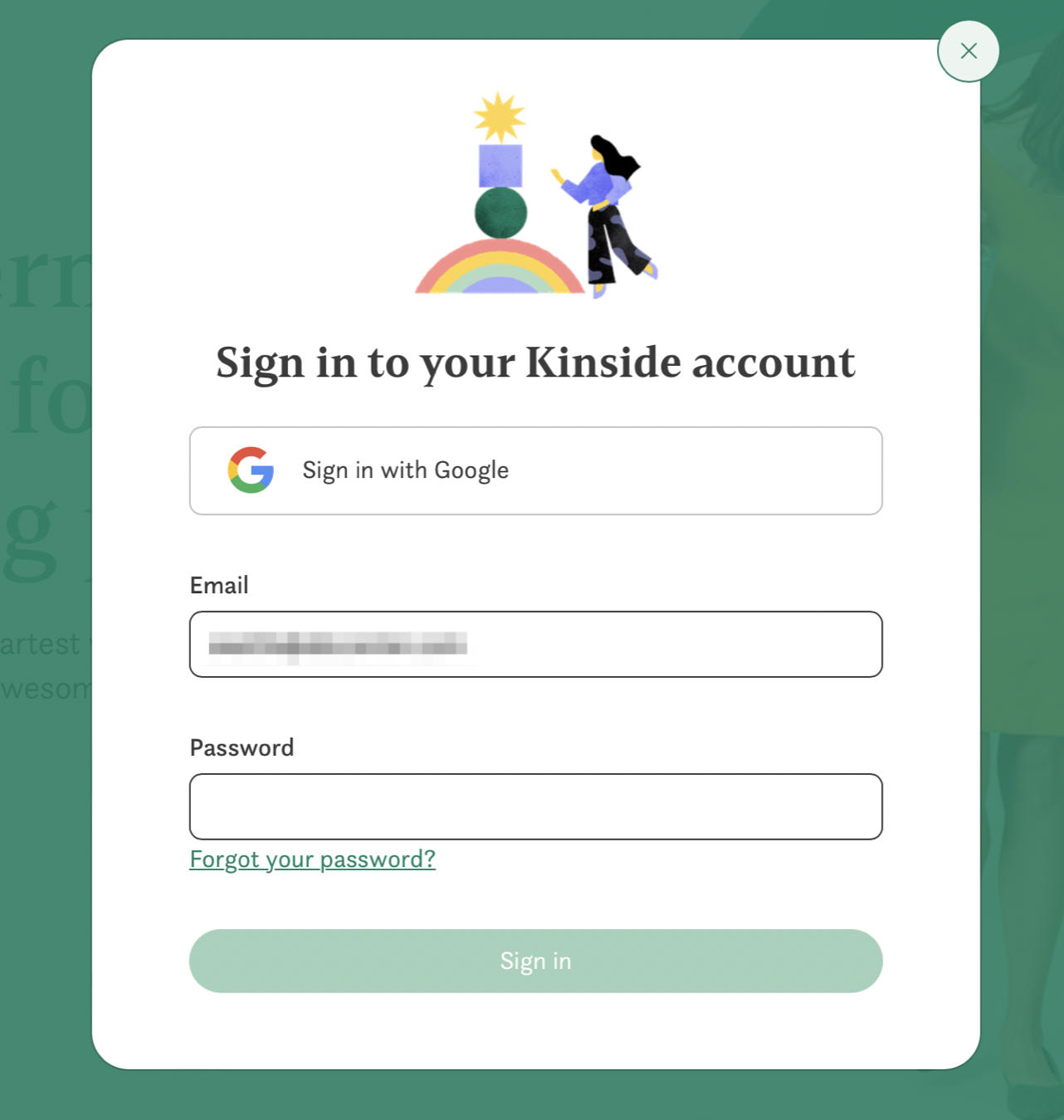 Check your email (including your spam/promotions folder) to find your password reset instructions from Kinside.