Navigate to squarespace.com
Click "PRODUCTS" from the top menu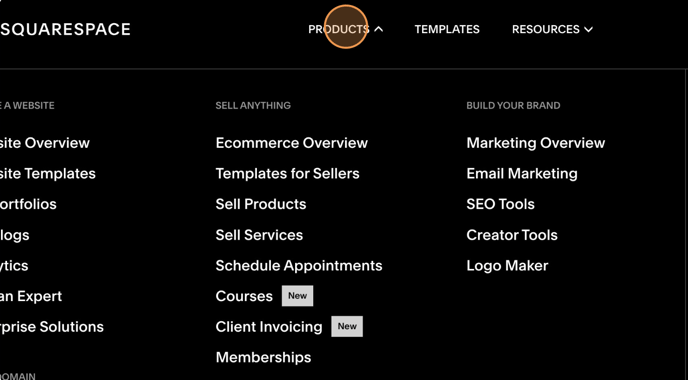 Click "Find a Domain"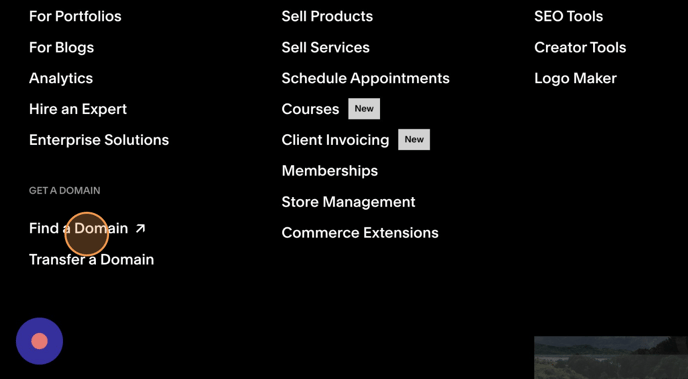 Click the "Start your search here" field.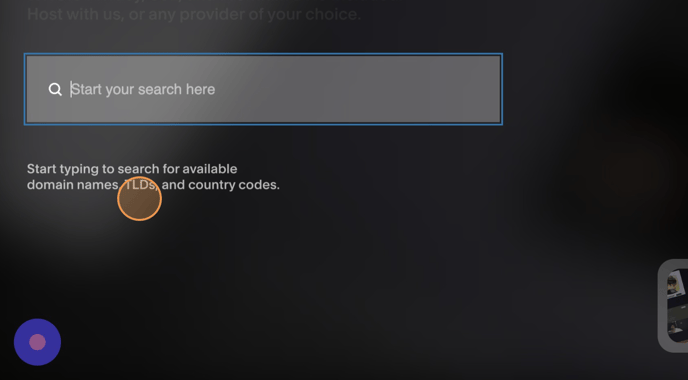 Enter the domain that you'd like to purchase.
Click on the best option that appears. Kinside tip: having a domain that ends with a ".com" is preferable, if it's available.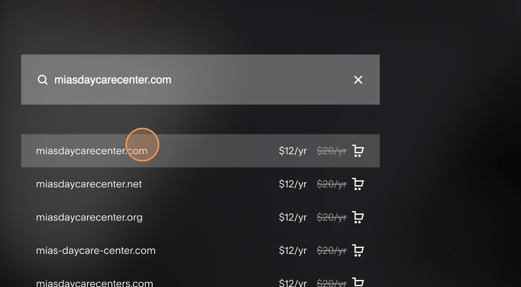 Click "CHECKOUT"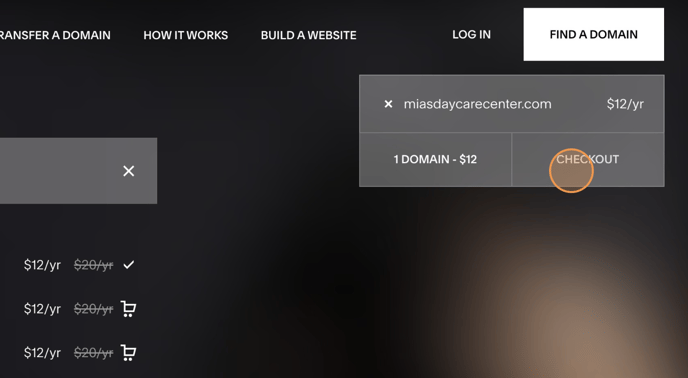 You'll need to create your account to checkout.
Let the Kinside Team know what your new domain is and we'll show you how easy it is to connect your Kinside account!