Occasionally you may process an enrollment off of the Kinside platform. This article walks you through how to record that enrollment.
Navigate to Families, in the left hand menu: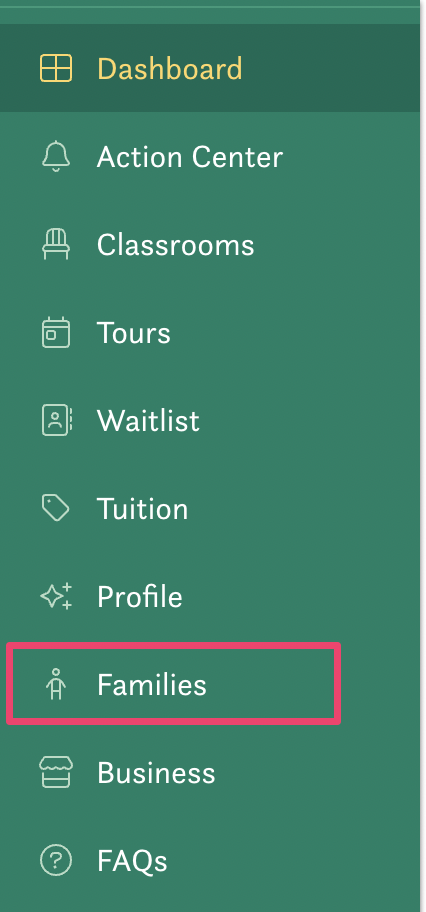 If you have more than one location, you'll need to select this from the drop-down menu:

Once you've selected the location, click Enrolled families, then Add Child Manually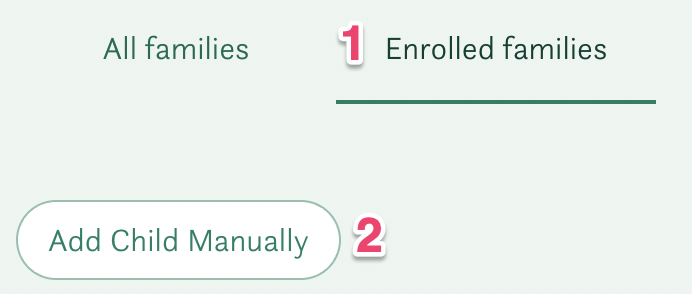 Fill out the required fields: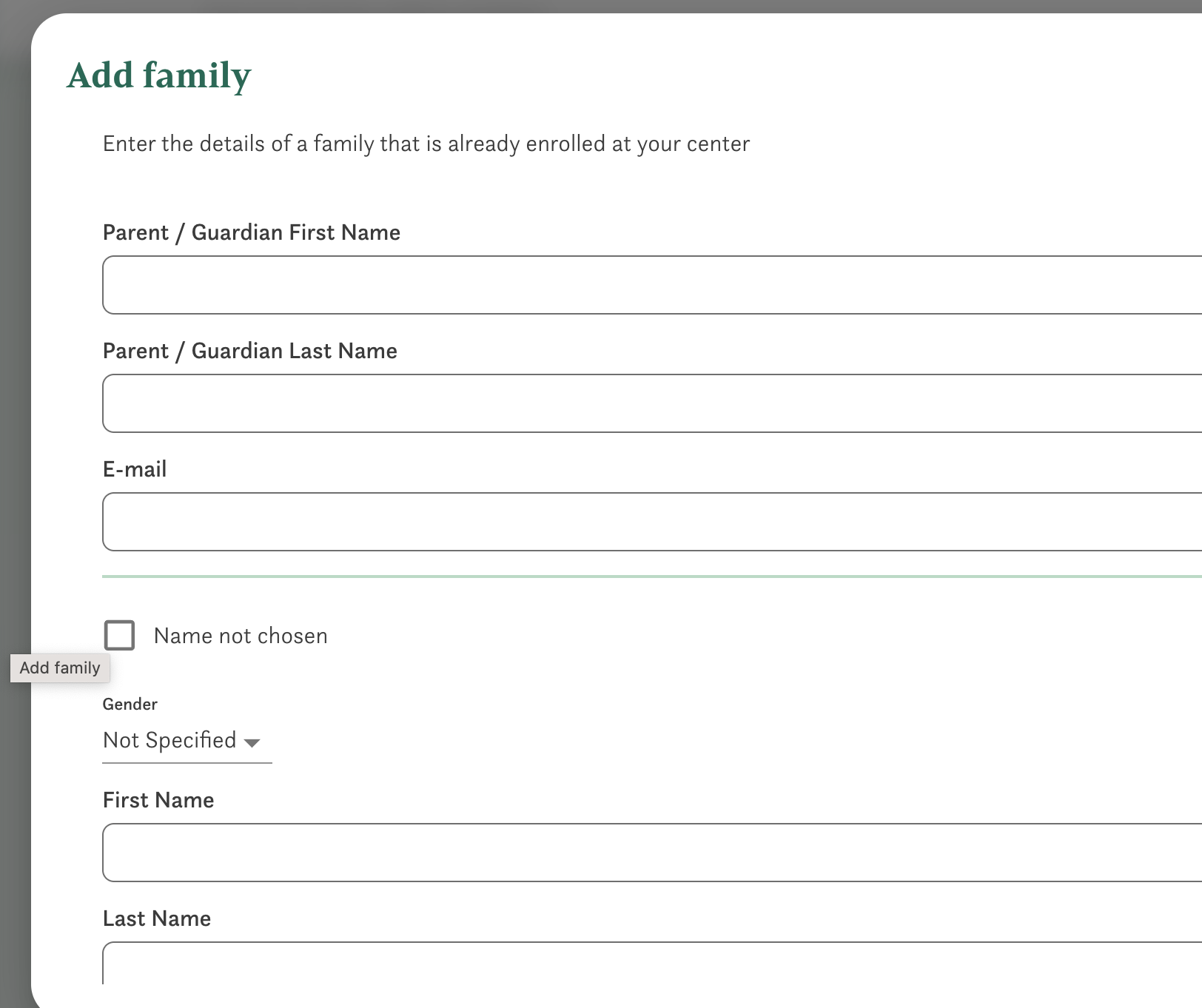 Click Add Family to complete the process:

And that's it!
If you have additional questions or need support, please reach out to us at support@kinside.com.