Hold a seat and send deposit paperwork to a family outside of your waitlist.
How to hold a seat for a family not currently on my waitlist: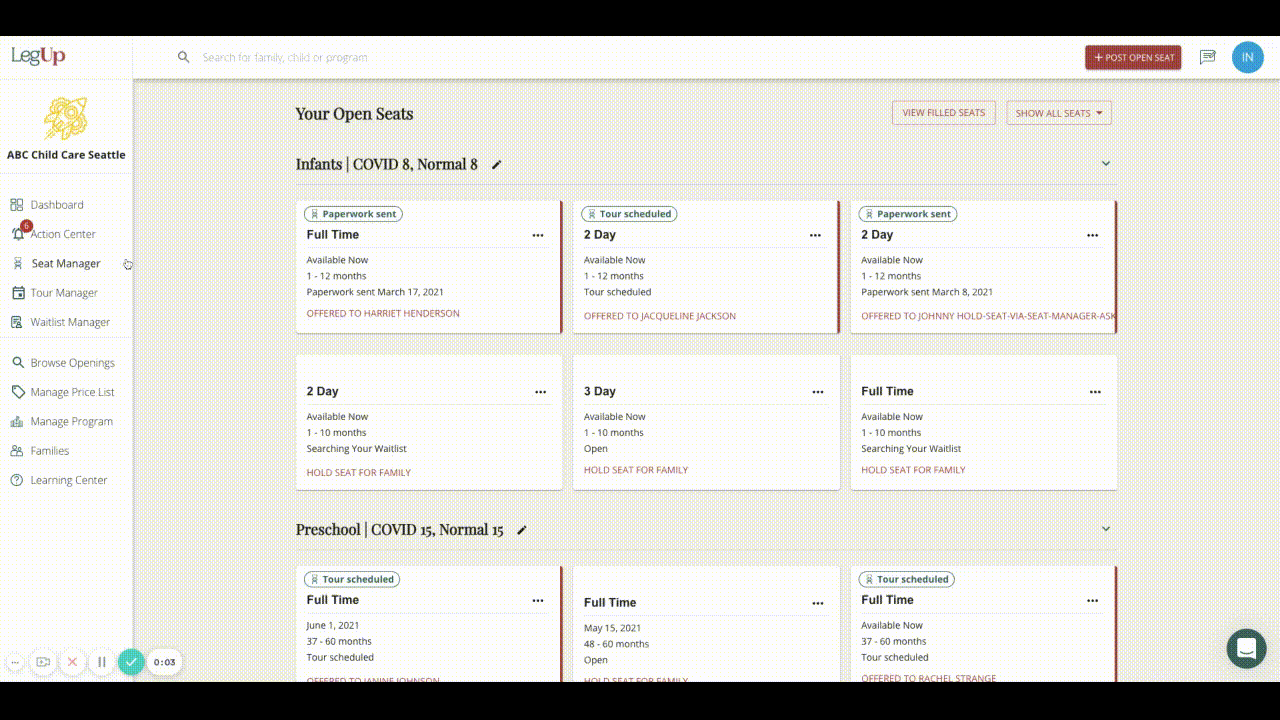 Click on "Seat Manager" tab in the left menu.

When the page appears, you'll see all your available seats loaded.

Click on the pink text on the bottom of the card called "Hold Seat"

When the popup appears, click the pink button that says "Select Family."

Your waitlist will appear, select the family, and that family's information will populate in the popup.

Scroll to the bottom and choose "Send Deposit Paperwork to Family" from the options provided.

Double-check the pricing and add a note to the family if needed.

To complete the process, click the green button that says "Offer Seat to Family."
---
That's it! Want more customization? Email us at enrollment@legup.care to submit a request, or click the feedback button in your Enrollment Concierge to send suggestions.