While your Enrollment Management Tools do a lot for you, sometimes you need to contact a parent yourself.
About Family Profiles
Every family has their own profile in LegUp, where you can find more information about all parents / guardians and their children. The parents / guardians will always be listed together in the first tab, and all children will have their own tab. You can find the family's email address in the Parent / Guardian tab.
There are a few ways to get to that family's profile. See below.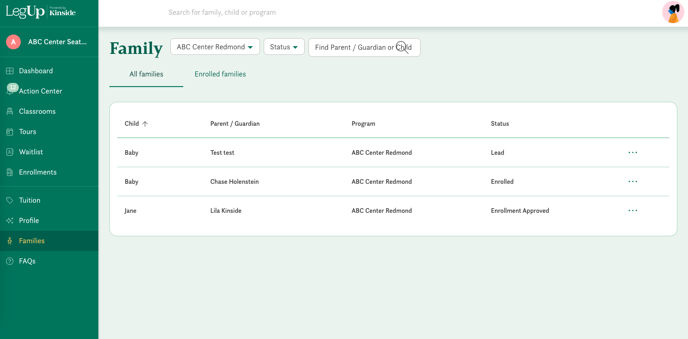 Through the Search Bar
If you know the parent or child's name, you can type it into the search bar at the top of the screen from wherever you are in the platform. Once you type their name, a dropdown will appear with results. Click on the family you're looking for, and you'll be taken to their profile page.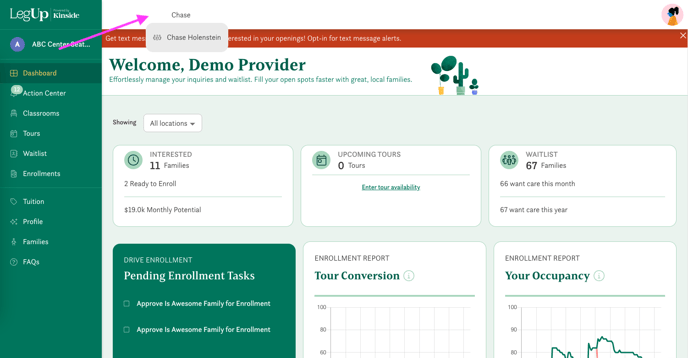 In the "Family" Tab
In the menu on the left, there's a section that says "Family". Click on this to be taken to the list of families in your database.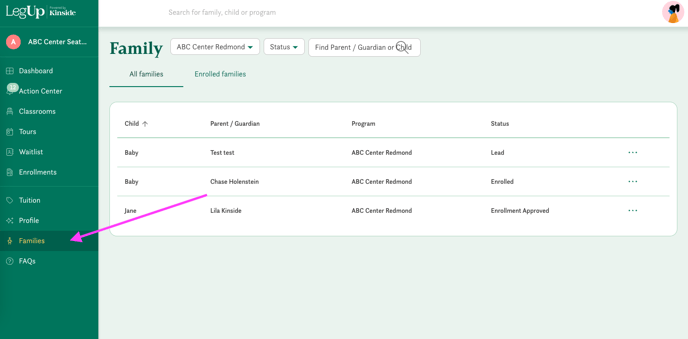 On the Family page, families are listed by the child's name in alphabetical order. To find the family you're looking for, you can scroll through your list of families or search for their name in the search bar. Click directly on the family you're looking for, if they are on your waitlist or enrolled, you'll be taken to their profile page.
From the Action Center

If the family you're searching for is in your Enrollment Pipeline, click "Action Center" and type the family's name in the search field. Then click the action menu (the three dots) anc choose "View Family Details".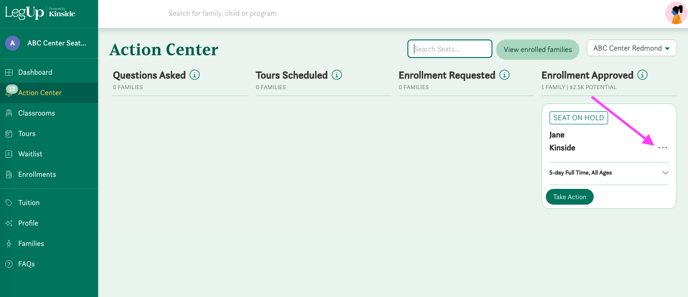 ---
Need more assistance? Please reach out to your Enrollment Support team!