How do I access waitlist and enrollment receipts? View and download transactions for record keeping. Lila Hayes
While you receive email notifications once a waitlist signup or registration occurs, it's much easier to review and collect all of those payments in one place for accounting purposes. And we make it easy for you to do so, by downloading an accounting-friendly report!
How to access your waitlist and enrollment transactions
We keep all reporting on your dashboard — both visual reports to monitor the health of your business, and a downloadable report.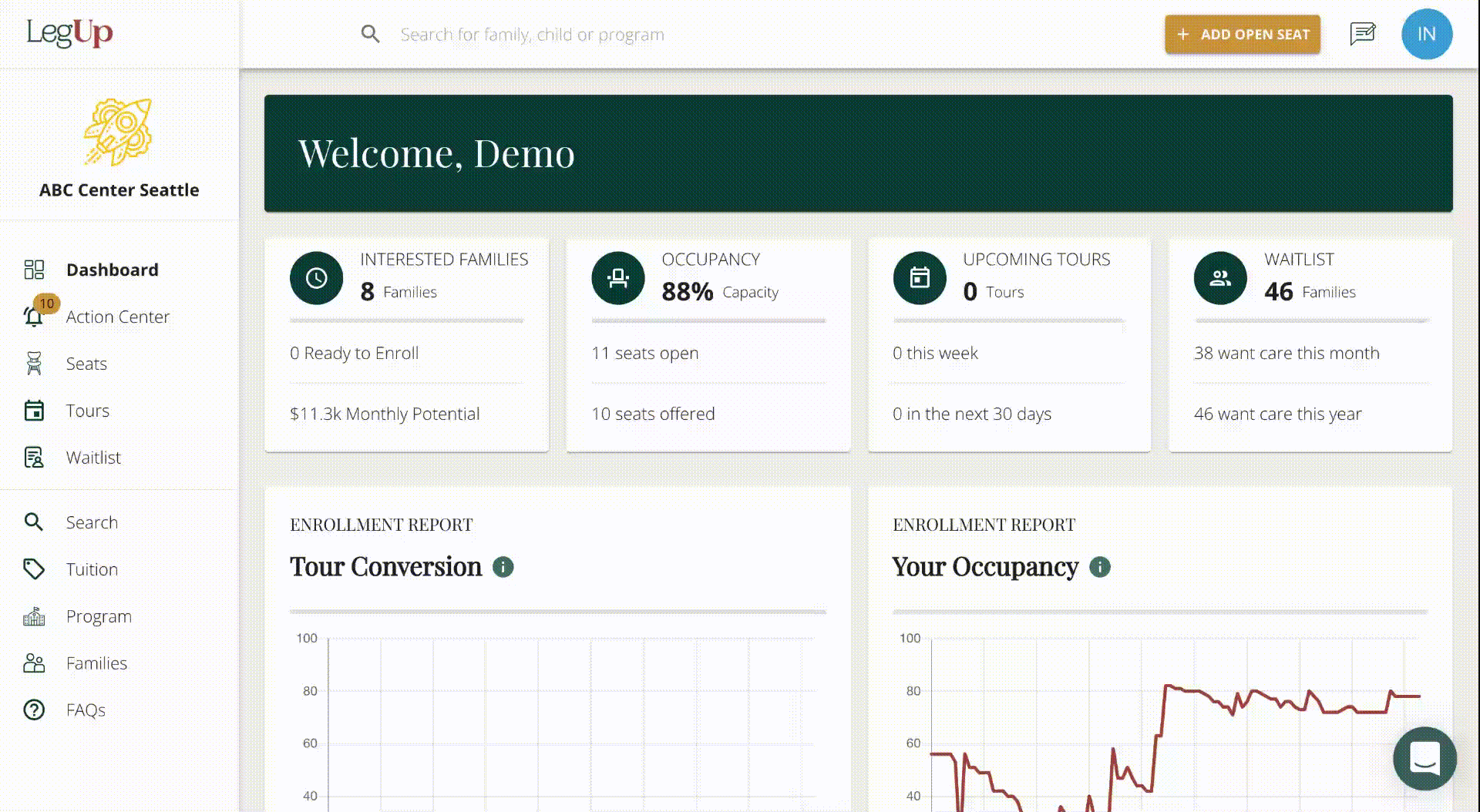 From your dashboard, scroll down to the 3rd row, to the "Your Revenue" report, and choose the "Receipts" button.





A pop-up will appear asking you to choose the time range of the report. These receipts will automatically download onto your machine in a CSV file. You can open this file using Microsoft Excel, Apple Sheets, or Google Spreadsheets!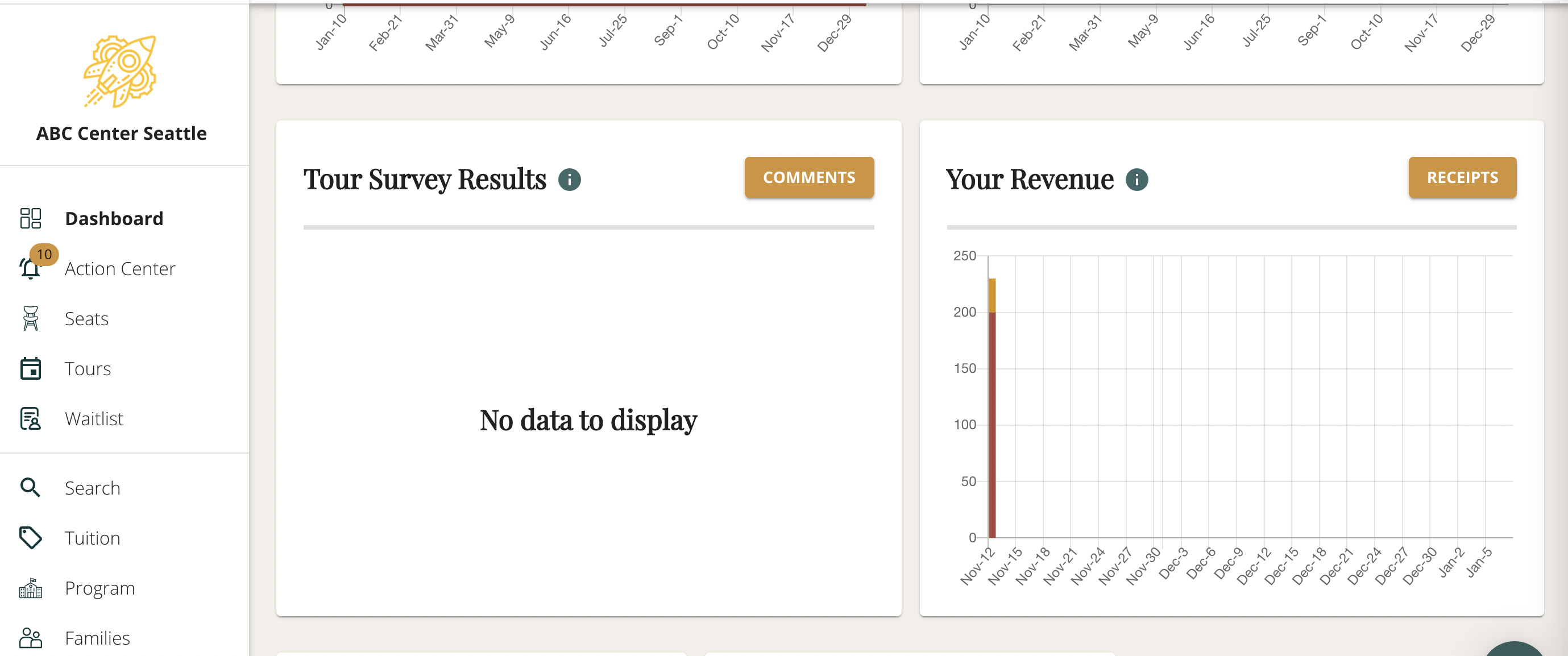 That's it! Have any questions or concerns? Please reach out to your Enrollment Support Team, or contact us at support@legup.care.
Did this answer your question?