How can I change my waitlist fee? Lila Hayes
Your Waitlist is the place where families can add their child's name, almost like "standing in line," to reserve a current opening, or future offered seat. It is important to keep your waitlist fee updated so that you're bringing in the right amount of income per family signing up.
How to change your waitlist fee:
Click on "Manage Price List" tab in the left menu.

Scroll down the page until you see a "Waitlist Fees and Discounts" section.

In that section, click on the green button called "Change Fees"

Update your waitlist fee & click "Save Changes"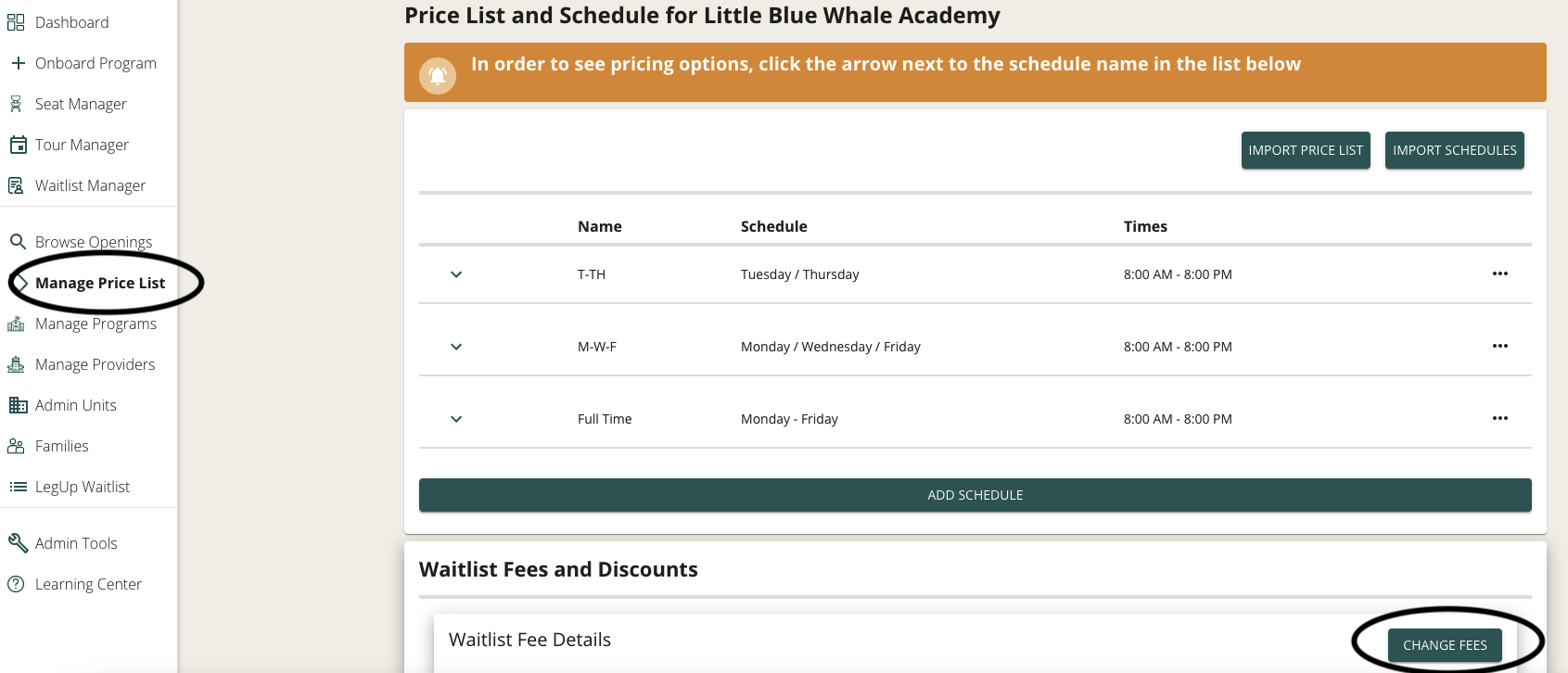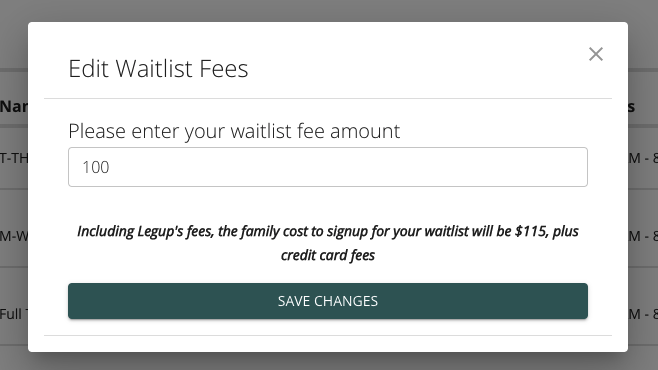 That's it! Want more customization! Email us at support@legup.care to submit a request, or click the feedback button in your Enrollment Concierge to send suggestions.
Did this answer your question?