What should I do after a family has completed a tour? Lila Hayes
LegUp recommends that you mark tours as completed after they have occurred. This will keep the tour in your list of tours, marked as a completed tour. You will be able to see the details of the tour elsewhere in the LegUp Provider Tools, so you'll know which families have completed their tours for your records.
There are two ways that you can mark a tour as completed:
Through the Manage Tours Page
If the family who has toured was not offered a seat, you can directly update the tour details on the Manage Tours page.
1. Go to the Manage Tours page in the LegUp Provider Tools
2. Find the family that has completed a tour and click on Change Tour Date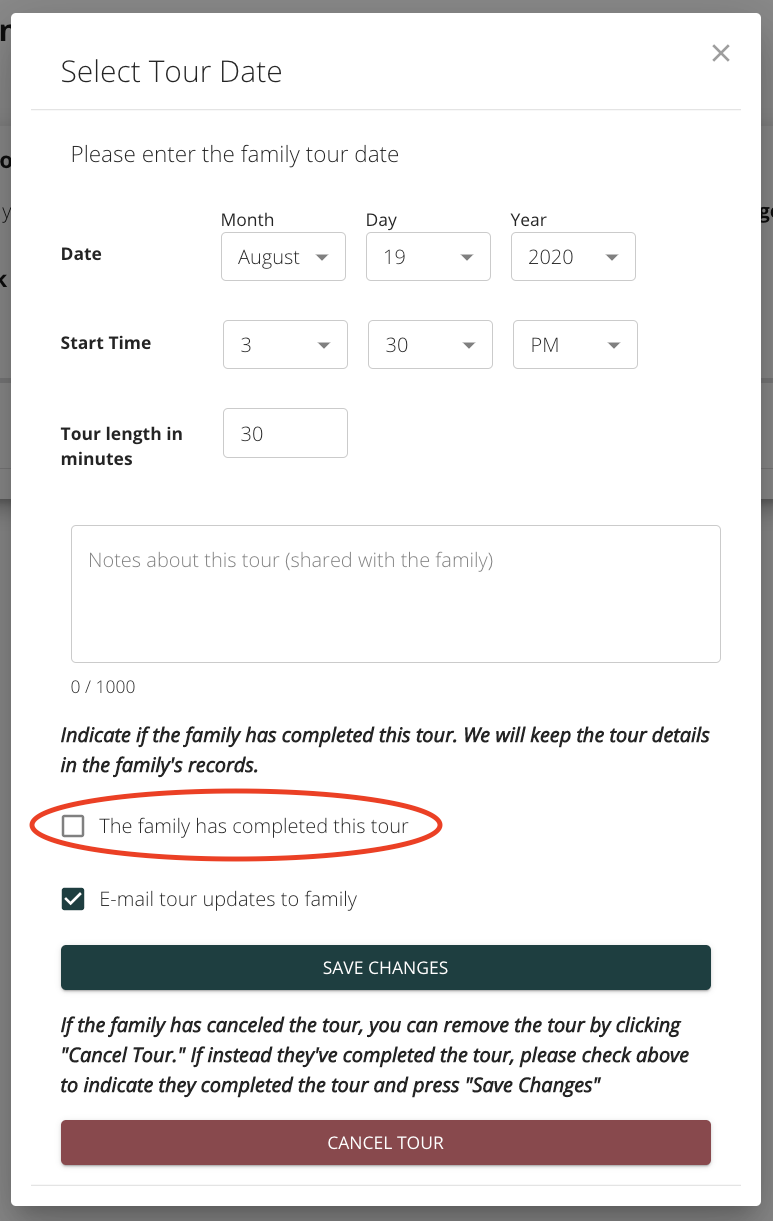 3. Click on The family has completed this tour to mark the tour as completed
4. Click on Save Changes to save the changes made to this tour
Through the Action Center
If the family conducted an enrollment tour, they may want to proceed with enrollment paperwork or pass on the seat that has been currently offered to them. In this case, you can update their status and mark the tour as completed in one step.
1. Go to your Action Center by clicking on the Action Center tab
2. Find the family who has conducted a tour in the Tours section
3. Check the "tour completed" box, drag and drop the family into a new column, or select "Edit Tour" from the Status drop down.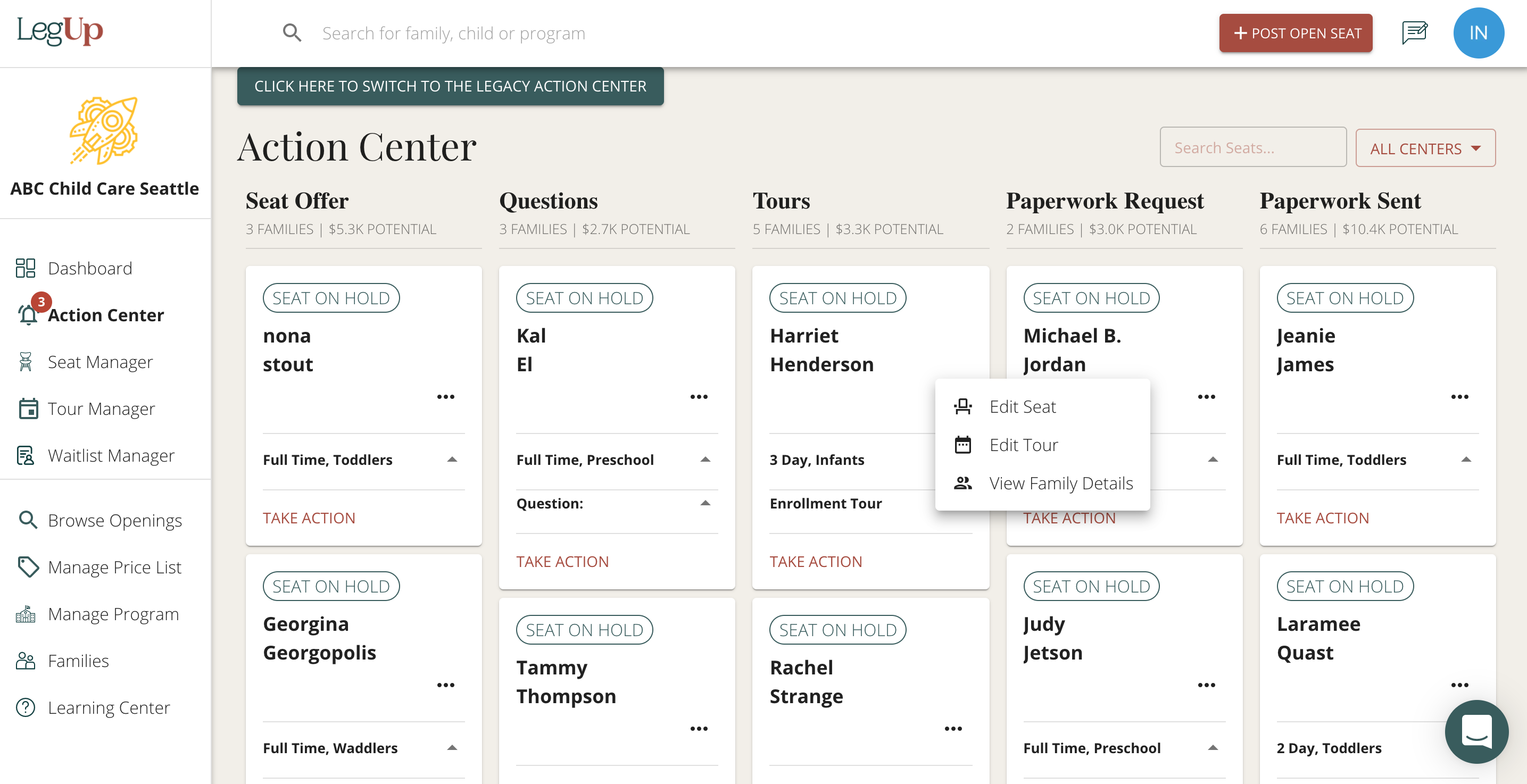 4. You will be prompted to note whether the family completed the scheduled tour before changing to the new state. You can select one of three options
The tour has not happened and is still scheduled - in this case, no changes will be made to the tour

The family completed the tour - in this case, the tour will be marked as completed. It will still show up on the Manage Tour page and will reflect as a completed tour when you view the family details

The tour was cancelled - in this case, the tour is removed. It will no longer show up on your Manage Tours page and the family will be marked as not having taken a tour
5. After you have made your selection, click the Save Changes button
That's it! Want more customization! Email us at support@legup.care to submit a request, or click the feedback button in your Enrollment Concierge to send suggestions.
Did this answer your question?