How do I set up payment transfers, and when will I receive my payouts? How do you get your funds into your account when families pay their waitlist and registration fees for your childcare program?
LegUp makes it easy for you to receive payments from families when they pay their waitlist and registration fees on LegUp. We do this through a third-party provider called Stripe. To receive payment, you need to set up an account with Stripe linked to your LegUp account.
Setting Up Your Stripe Account on LegUp
Head over to your Dashboard and click the circle in the top right corner

From there you will click on "User Profile"

3. Scroll down in your User Profile to the bottom, you will see some green wording that says "Stripe Connect"


When you click this link, you'll be redirected to a Stripe site that prompts you to enter your business details, including the bank account information you would like to use to receive payments from families. NOTE: You must use the link from the LegUp platform to set up Stripe. This URL is unique to your LegUp provider account and includes instructions for Stripe to link your account to LegUp for payments.

After you have entered your account details, you'll be automatically redirected back to your LegUp dashboard.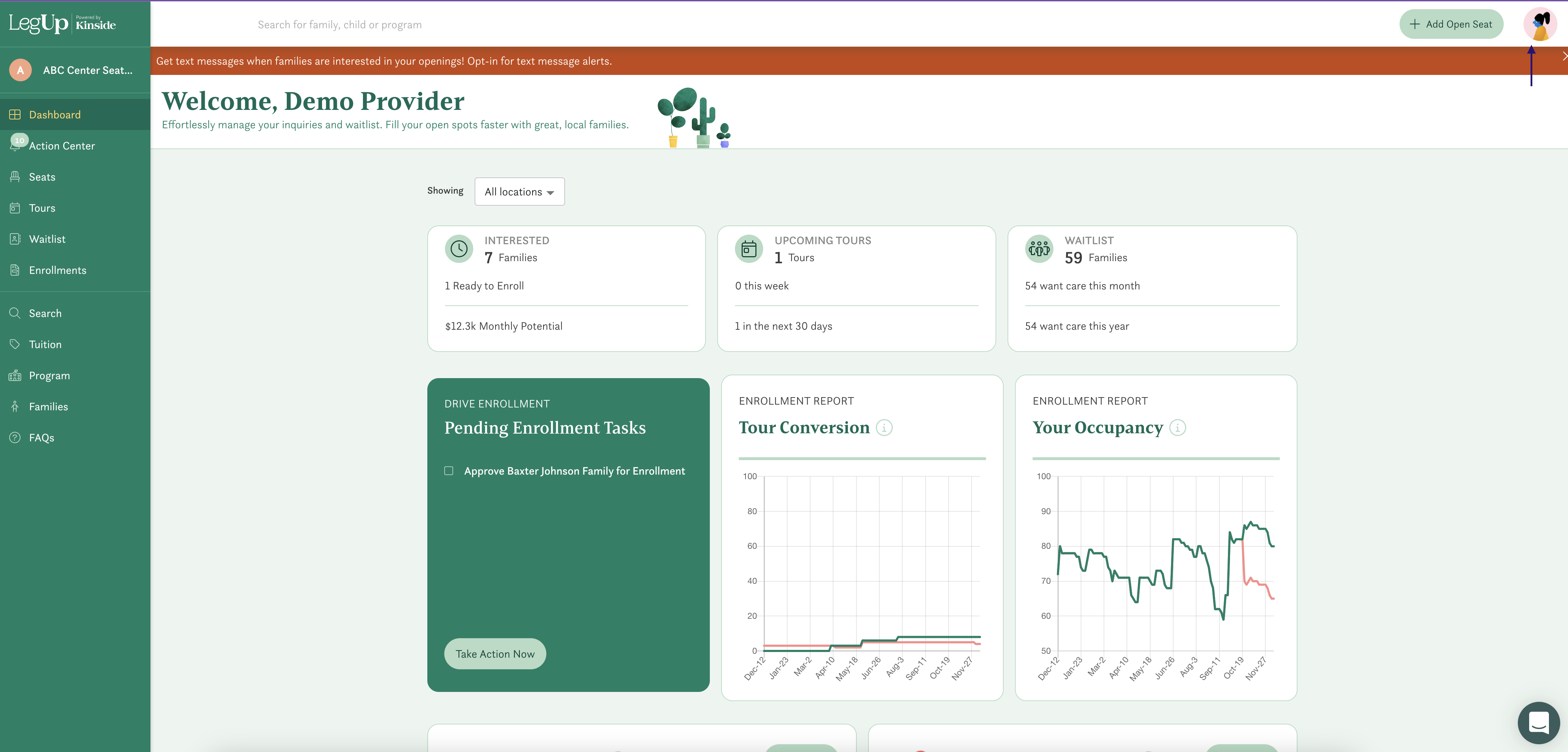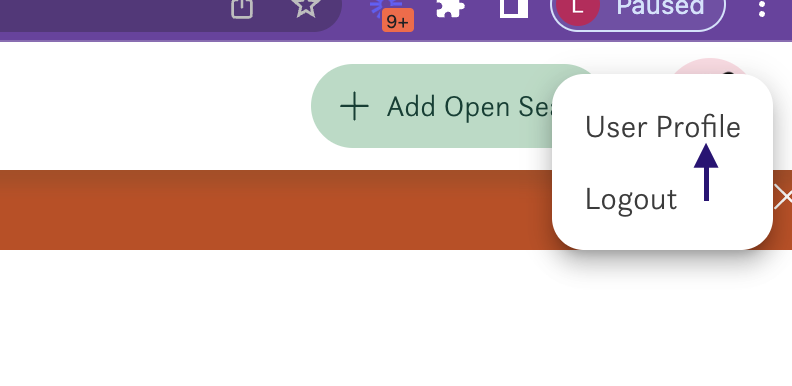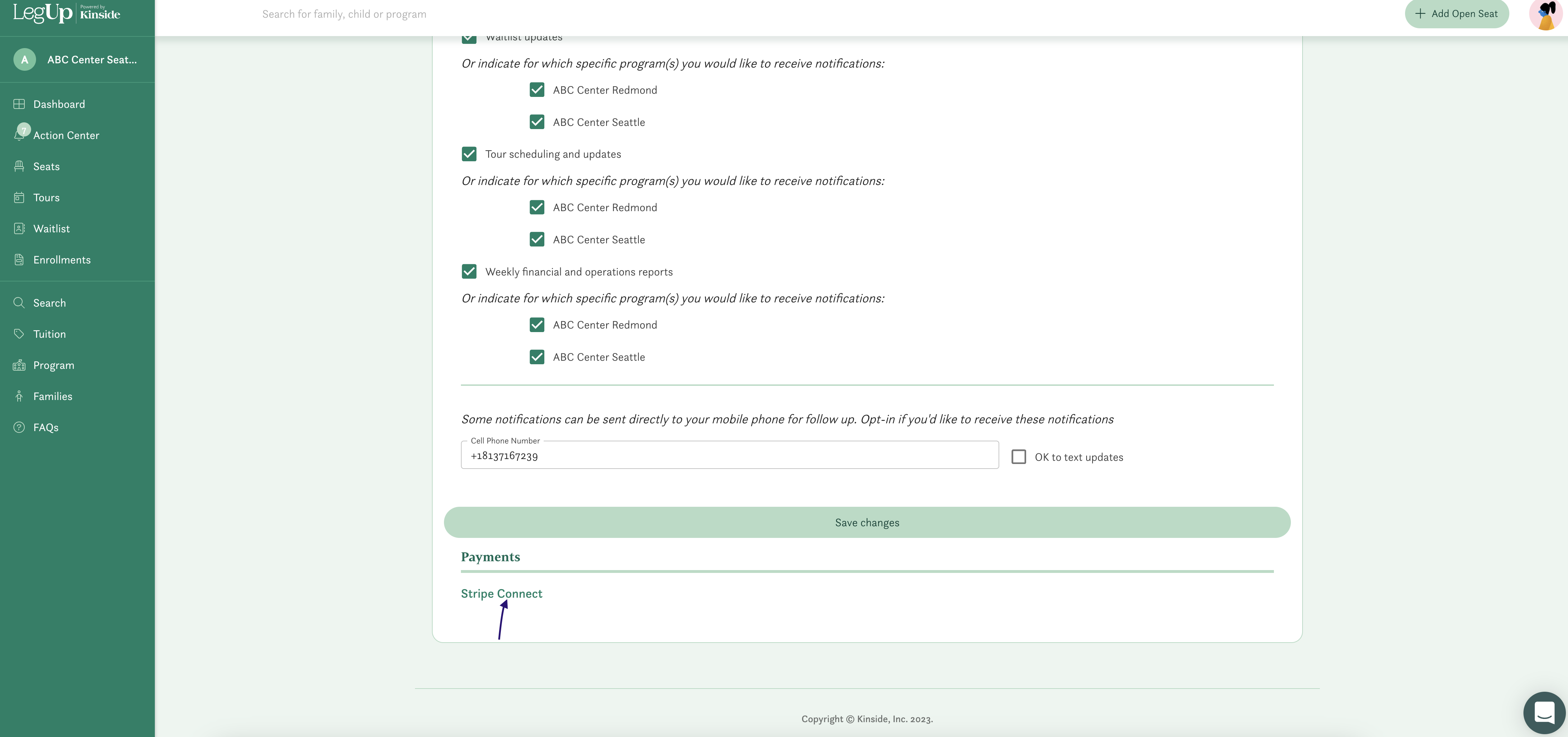 Other Payment Questions
When will I get receive payments?
Payouts for payments that have finished processing are sent to your account immediately after payment has been made by a family and will take about 2-3 business to show up in your bank account.
How much will I get paid?
Regardless of your chosen subscription model, you'll get 100% of your requested waitlist/deposit fee. If you selected the "Free For Me" model, LegUp marginally increases your deposit/waitlist fee and retains a portion of the payment for ourselves to cover credit card processing fees.
Have a question or need more support managing your waitlist, sharing open seats, managing open tours, or something else? Message us in the platform or email us at enrollment@legup.care.
Did this answer your question?