How do I schedule a tour with a family who has requested a tour? Lila Hayes
You may want families to tour your center before offering them a seat, and many parents or guardians will request this before accepting an opening. Families can indicate some desired times for a tour, and you can schedule a specific time within the Action Center.
Video Tutorial
Step by Step Guide
1. When a family is offered a seat by LegUp, they can request a tour. You should have received an e-mail from LegUp support with details from the family that includes their desired dates and times. If these times work for you, you can pick a time within their stated preferences. Otherwise, you'll need to coordinate directly with the family to find a mutually agreeable time
2. After you have set up a tour time, go to the Action Center in the LegUp Provider tools by selecting the "Action Center" tab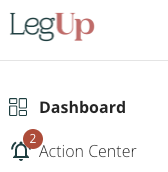 3. You will see a section labelled Families ready to schedule a final tour
4. In this section, find the family that had requested a tour.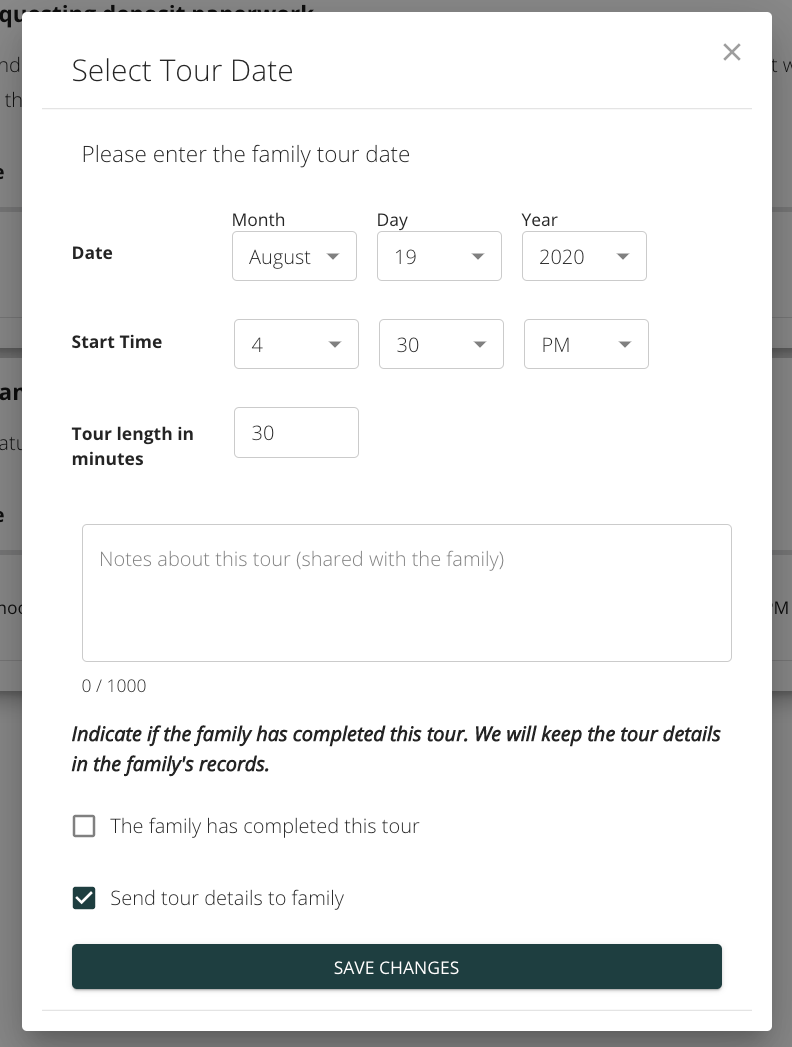 5. From the Status drop down, you can select Tour Scheduled. This will pop up a dialog that asks you to select the tour date, time, and duration, as well as any notes that you would like to send to the family.
6. By default, the family will be notified by e-mail of the tour details. However, if you do not wish to generate an e-mail, you can unselect the Send tour details to family checkbox.
7. Click Save Changes after you entered the appropriate tour information. The family will automatically be updated in the Action Center to indicate that they have a tour scheduled, and the tour will appear on the Manage Tours page.
That's it! Want more customization! Email us at support@legup.care to submit a request, or click the feedback button in your Enrollment Concierge to send suggestions.
Did this answer your question?