How do I schedule a tour for a family? Lila Hayes
Even though families are empowered to take their own action to schedule tours, add themselves to your waitlist, and hold available seats, sometimes, families just call. You can easily schedule a tour for a family while they are on the phone.
How to schedule a tour for a family:
Click on "Tour Manager" tab in the left menu. When the page appears, click "Add New Tour."

When the popup appears, you can either select a family from the waitlist (if they are a current waitlist family) by clicking the orange button at the top called "Select Family." You are also able to take down a families' information that is not on the waitlist by filling out the form.

When complete, scroll down and select "Save Changes."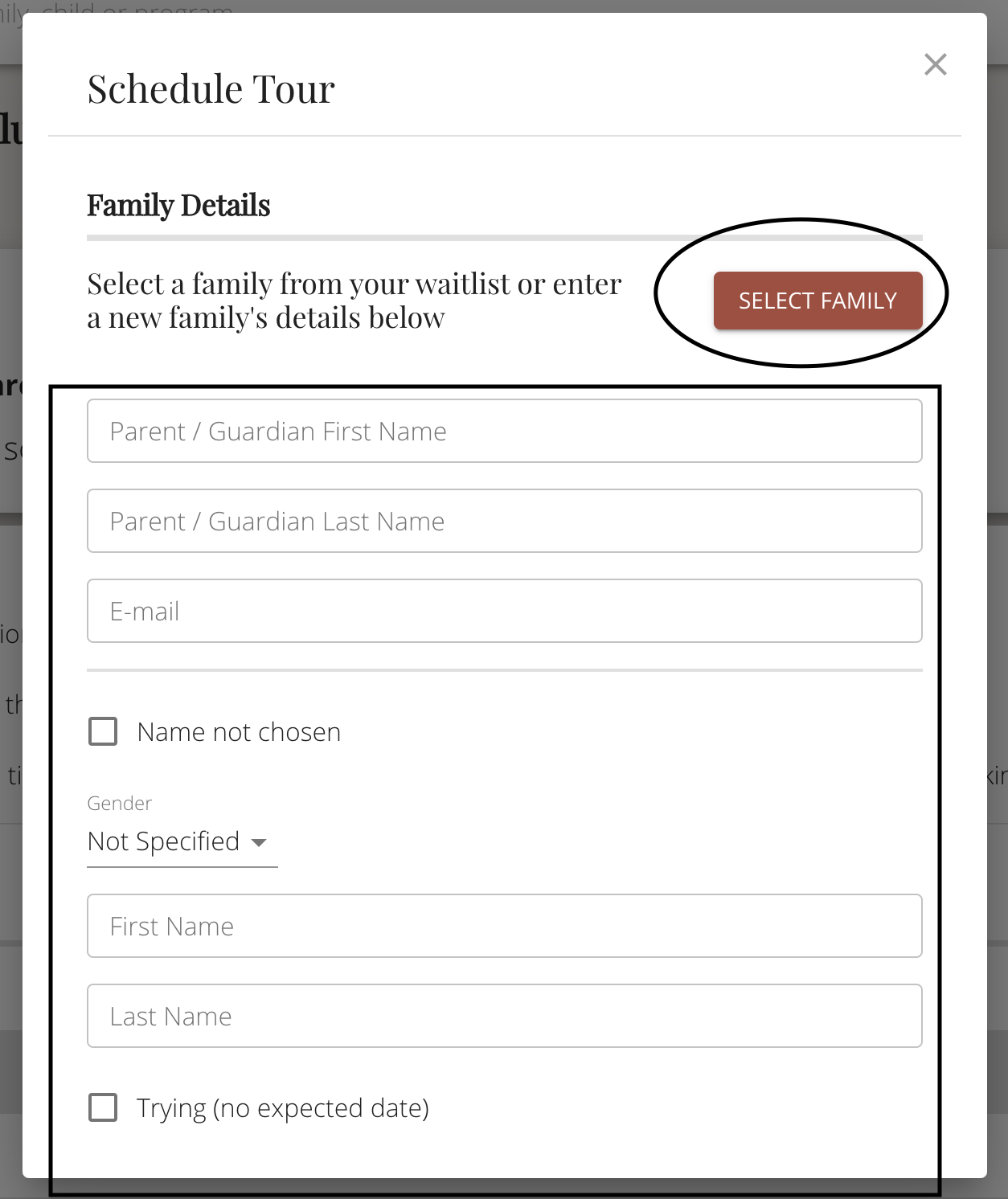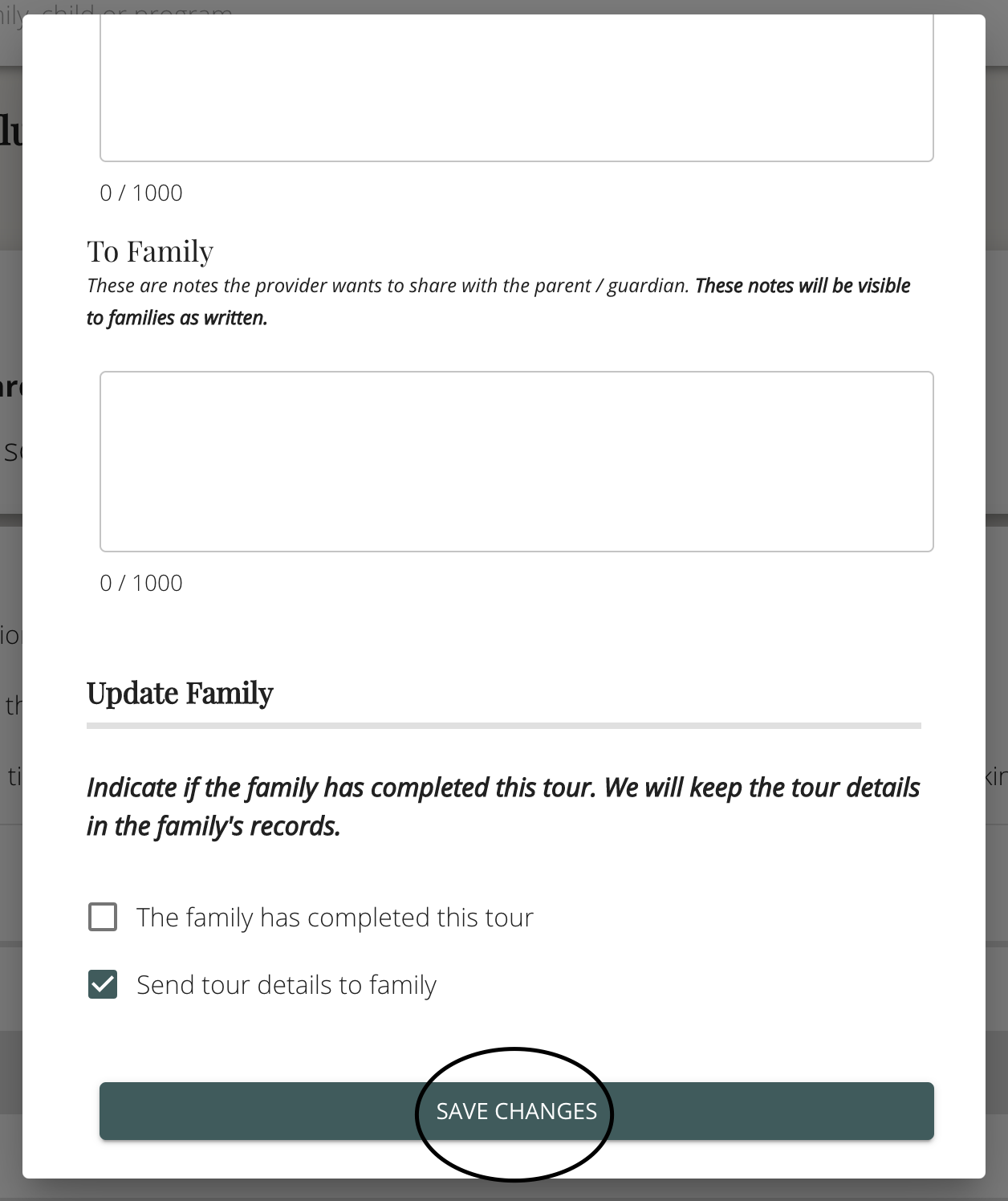 That's it! Want more customization! Email us at support@legup.care to submit a request, or click the feedback button in your Enrollment Concierge to send suggestions.
Did this answer your question?