How do I add/update my tour policy? Lila Hayes
Families are empowered to schedule tours for themselves through your Enrollment Page. Because of this, it is important to keep your tour policy up-to-date.
How to add/update your tour policies:
Click on "Tour Manager" tab in the left menu. When the page appears, select the pencil icon on the right of the page next to the "Tour Policies" section.

When the popup appears, you'll be able to update all your information in just one page. When completed, click "Save Changes."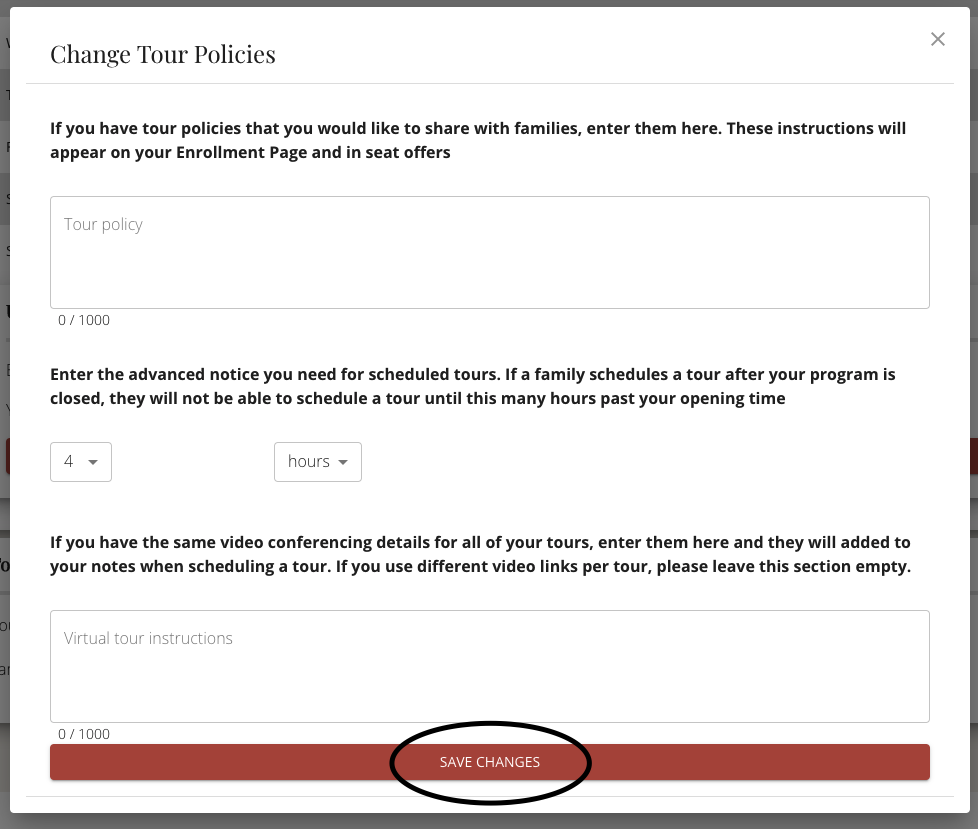 That's it! Want more customization! Email us at support@legup.care to submit a request, or click the feedback button in your Enrollment Concierge to send suggestions.
Did this answer your question?