How do I add or update my bank account information? Collect waitlist and enrollment fees from families immediately for no cost! Just connect your bank account. Lila Hayes
Connect your bank account to receive payments quickly - we do same-day payouts to your account for no fee! You can easily add your account or update it from your settings. Let's take a look.
How to Connect/Update Your Bank Account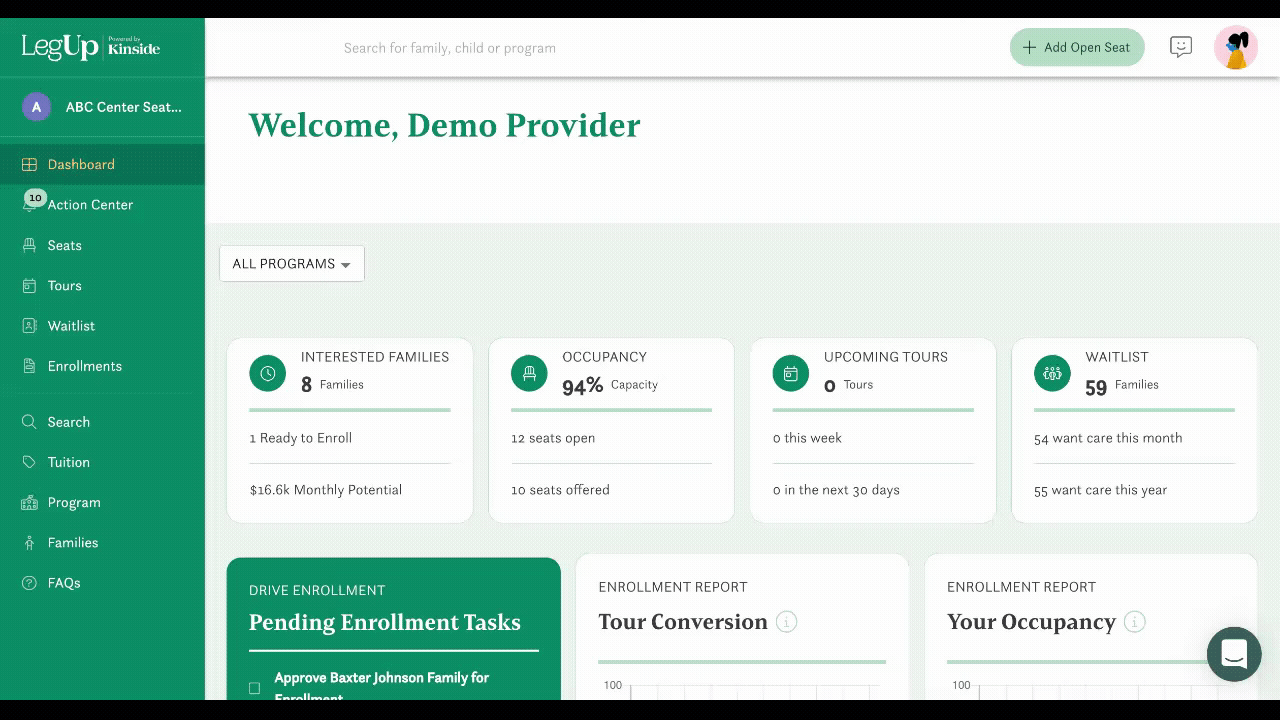 Sign into your Enrollment Management System and click on your profile icon in the top right corner, and choose "User Profile".


Scroll to the bottom of the User Profile page. Locate and click the link that says "Click here to setup an account with Stripe to begin receiving payouts from LegUp".

When you click this link, you'll be redirected to a Stripe site that prompts you to verify your account using a telephone number and email address. NOTE: It's important that you use the link from the LegUp Enrollment Management System to access Stripe. This URL is unique to you and includes instructions for Stripe to link your account to LegUp for payments.

When you have verified your account, you can then input your new banking information.

After you have entered your account details, you can go back to the LegUp Provider Tools.

You can expect to receive payments in your bank account 2-3 business days after a family pays a waitlist signup or deposit enrollment fee.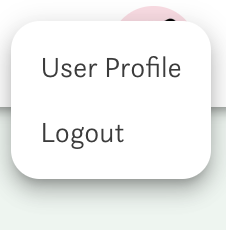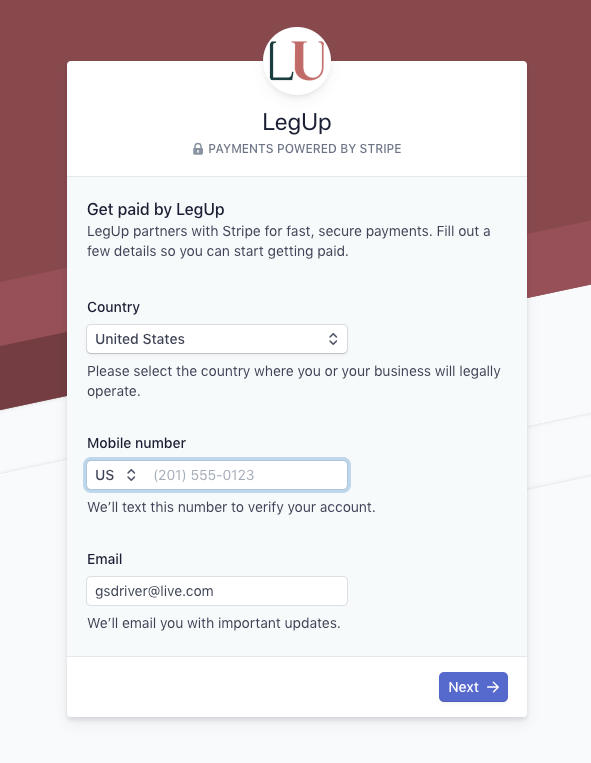 That's it! Need additional support? Message us using the pop-up in the bottom right of your platform, or email us at enrollment@legup.care.
Did this answer your question?