How do I add my Enrollment Packet to my Enrollment Concierge? Add your Enrollment Packet to your Enrollment Concierge to simplify and streamline your enrollment process. Lila Hayes
A lot of work goes into getting a family enrolled in your Program - posting your open seats, hosting tours, and sending families your LegUp confirmation paperwork - but distributing and collecting a family's Enrollment Packet can often be the biggest hurdle. Now, LegUp gives you the ability to add your Enrollment Packet as an integrated part of your LegUp enrollment process. Let's take a look at how that is done and how you can customize the point in your process we share that info with families.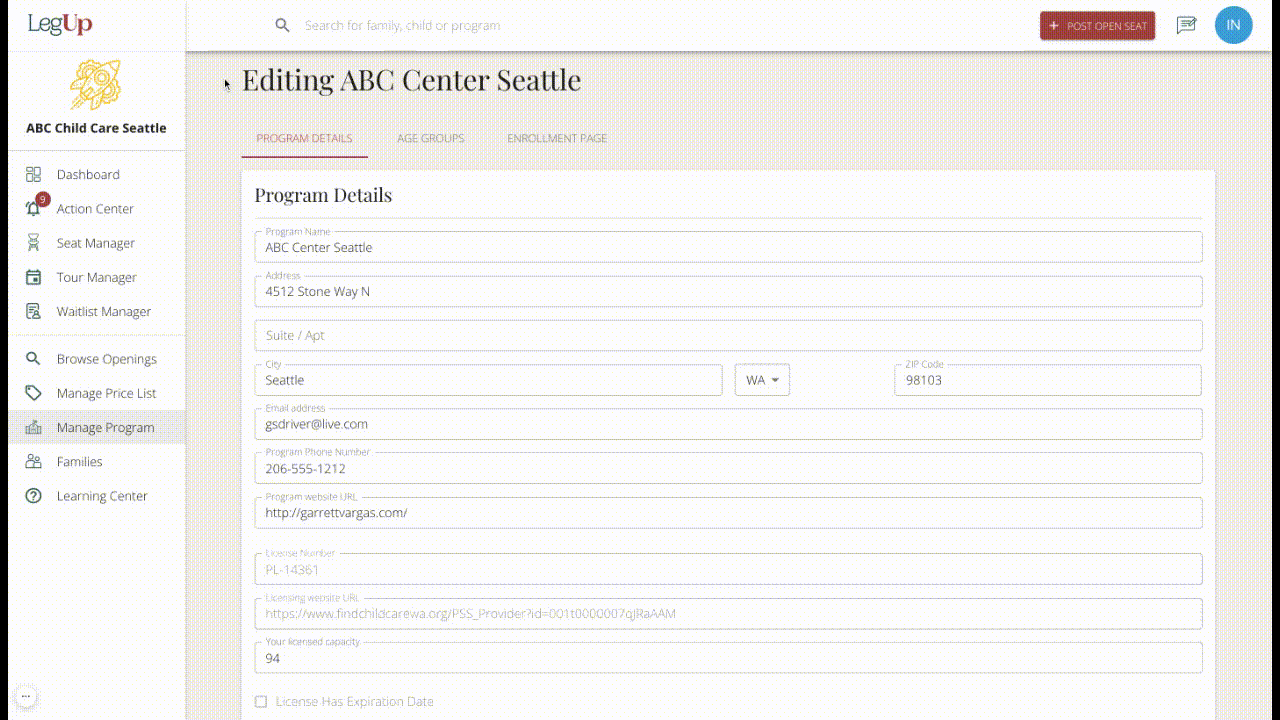 Adding Your Enrollment Packet
Open the Manage Program tab from your Enrollment Concierge.

With the "Program Details" option selected, scroll to the bottom of the page and locate the section labeled "Program Documents".

Click the "Add File" button.

This will open a pop-up. Click "Select File" and choose your Enrollment Packet (the document you need to have on file for each family).

After selecting your file, indicate when you'd like us to send the information to families by checking the box beside one of the four options.

Finally, click the green "Add File" button to complete the file upload.
That's it! Need additional support? Email us at enrollment@legup.care to submit or message us in your Enrollment Platform.
Did this answer your question?