How do I add a tour for a family that doesn't have a seat offer? Lila Hayes
If a seat has been offered to a family and they want an enrollment tour, you should schedule the tour through the Action Center. However, if you have a family who would like to tour (whether they are on your waitlist or not), you can still schedule and track that tour through the LegUp Provider Tools:
1. Click on the Manage Tours tab to view your tours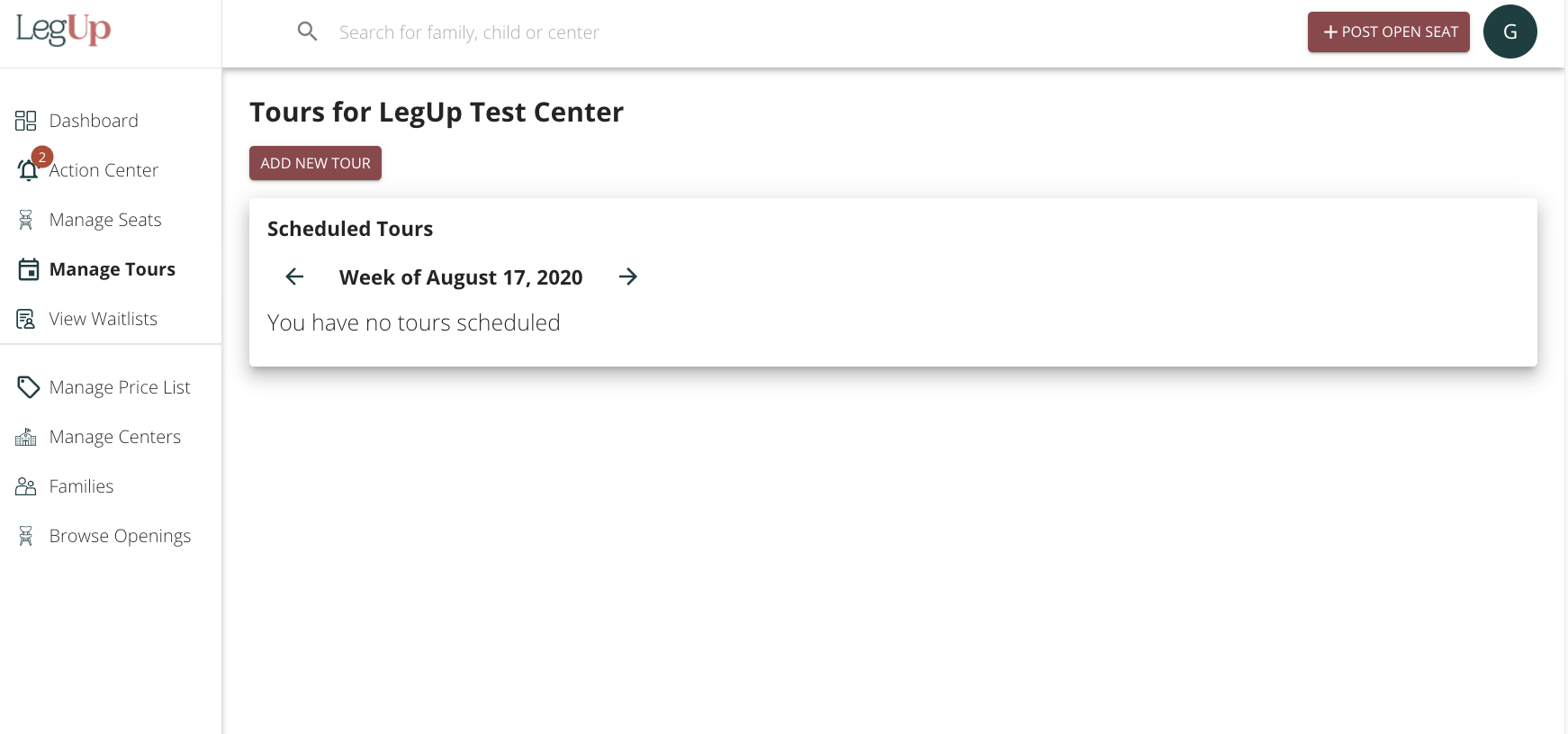 2. Click the Add New Tour button
3. If the family requesting a tour is already on your waitlist, you can click the Select Family button to choose that family. After you select the family who wants to tour, their details will be filled into the new tour form.
4. If the family is not on your waitlist, you can enter their details. Enter the parent or guardian's name and e-mail address along with the child's name and birth date. If you enter a new family, and they later decide to join your waitlist, you will be able to see that they toured your center
5. Enter the date, time, and length of the tour
6. You can also enter notes about this tour, which will be shared with the family.
7. If you want to send the tour details to the family, leave the Send tour details to family checkbox checked.
8. Click Save Changes to save the tour
That's it! Want more customization! Email us at support@legup.care to submit a request, or click the feedback button in your Enrollment Concierge to send suggestions.
Did this answer your question?