You've posted seats. Now what?
If you want to review the seats that you've posted to LegUp you can do so at any time in the Manage Seats view. From this view, you can see which seats are currently being offered to a family, or which seats have no matching families on your waitlist. You can view these by classroom, center, or status.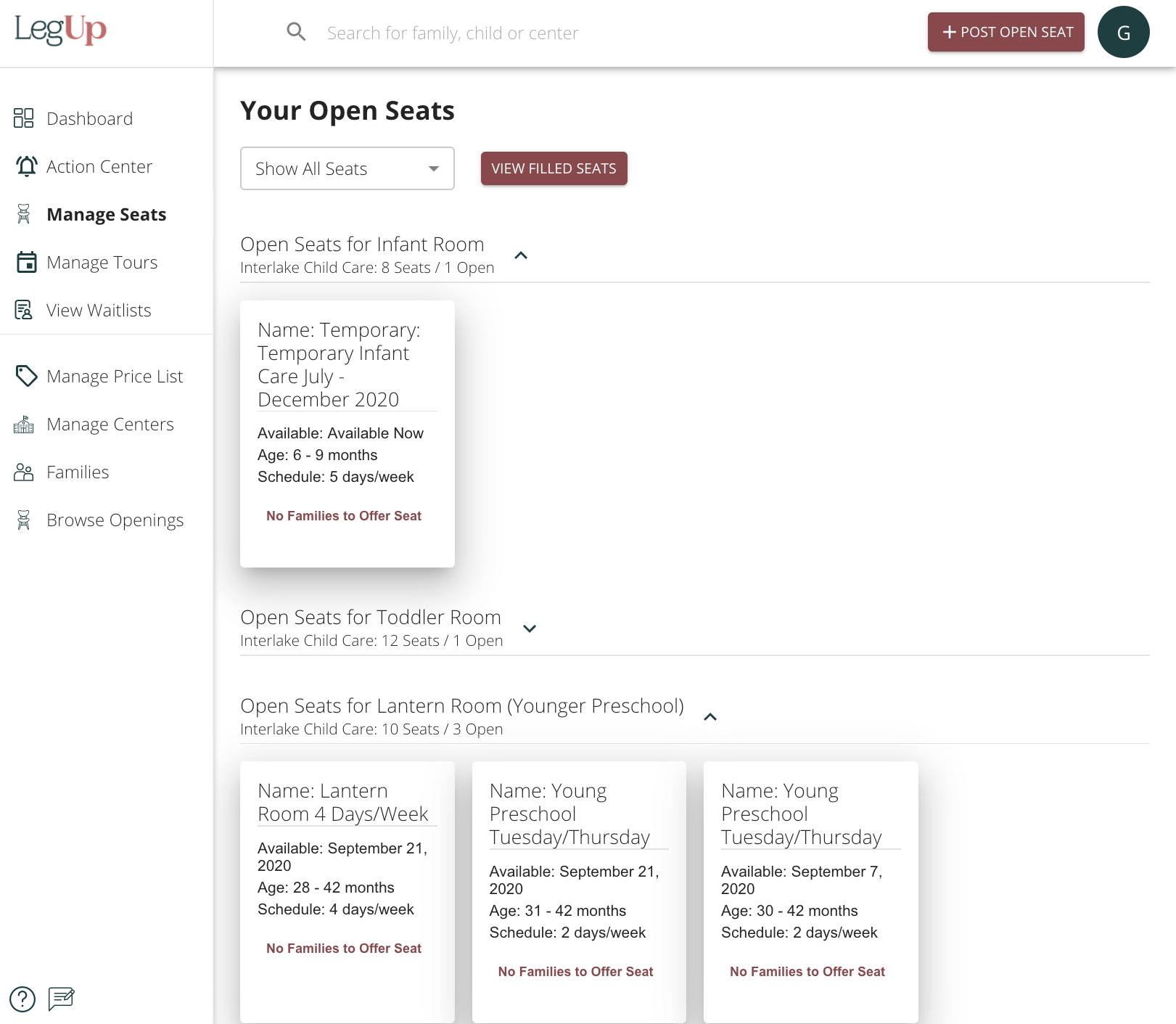 Click the "Manage Seats" tab

You'll see a list of seats that have been opened. Each seat will tell you the current status - things like "Offered", "Paperwork sent," or "Tour Scheduled". You can click on these seats to see information about which family is currently holding this seat.

Some of your seats may say "No Families to Offer Seat" This means that you don't have any families on your waitlist to offer a seat to. Depending on your relationship with us, LegUp may offer your seat to families on our waitlist or present them to families looking for seats city-wide
If you'd like to see a full history of any of your seats, you can view the Seat History with the following steps: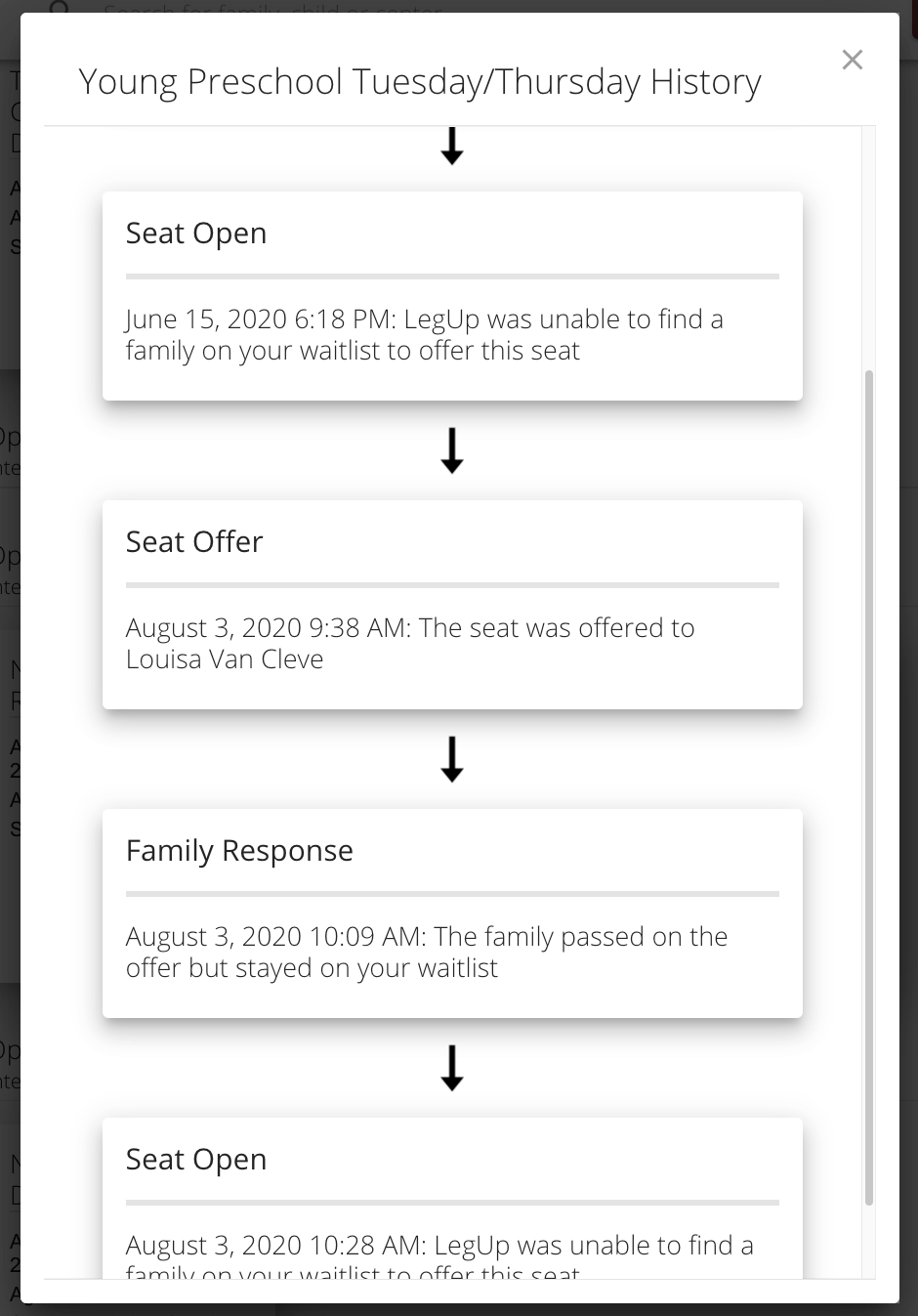 Click the seat within the Manage Seats view

Scroll to the bottom of the card, and click on the button See Seat History

From here, you can see when the seat was first posted to LegUp, which family (or families) the seat has been offered to, and their responses to those offers
---
That's it! Want more customization? Email us at support@legup.care to submit a request, or click the feedback button in your Enrollment Concierge to send suggestions.